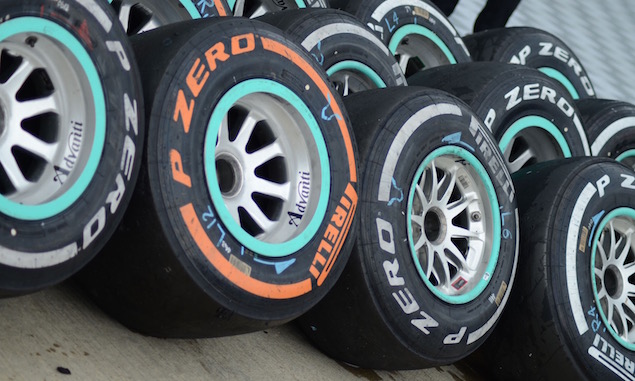 Pirelli motorsport boss Paul Hembery says the tyre manufacturer will need to "rethink" its tyre compounds in 2016 after a number of one-stop races.
The Canadian Grand Prix was a one-stop race despite the softest two compounds in the range being used, with Hembery admitting the tyres are proving too hard this season. After another one-stopper in Austria, the British Grand Prix was set to be the same until rain showers forced extra stops, and Hembery told F1i changes are needed.
"[One stop] was what everybody set out to do if it stayed dry, so that wasn't really a surprise," Hembery said. "For next season we need to make some changes because the requirement is two to three stops and clearly this year for a variety of reasons we've ended up with a lot of one-stop races."
When asked if Pirelli would need to take a radical departure from this year's tyres for next year, Hembery replied: "I wouldn't say a radical departure structurally, no.
"But from a compound point of view we need to have a rethink of where we're at because we've always said the brief is two to three stops and that's the brief we still have. Of course, with the limitations we have on testing we're sometimes going to get that slightly wrong one way or the other.
"We might have too many stops as we've had maybe in one season, and then maybe like this year we have been slightly conservative. So we need to do some proper testing with a relevant car and we can get it sorted for next year."
F1i understands Pirelli is keen to bring in a softer compound than the supersoft next season to be used on street circuits such as Monaco and Singapore.
Click here for a lighter look back at some scenes from the British Grand Prix
Keep up to date with all the F1 news via Facebook and Twitter