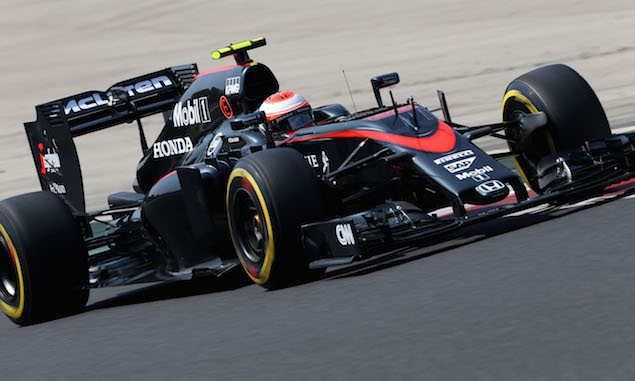 Honda motorsport boss Yasuhisa Arai says the power unit manufacturer was able to run with "no limitations" in the Hungarian Grand Prix.
Fernando Alonso finished fifth in the chaotic race, with Jenson Button coming home ninth to give McLaren its first double points finish of the season. With Honda aiming to give McLaren full use of ERS at the Hungaroring, Arai confirmed to F1i the energy recovery systems had been operating at its maximum capacity throughout the race which helped deliver a step forward.
Asked if Honda had been able to run its ERS at 100%, Arai replied: "Yes, completely full, perfect.
"There were no limitations, no restrictions and it was very good. It was a good deployment program, very good, and also very good harvesting. So the energy use was at full power, which is very good."
And Arai says the result is just reward for both sides of the McLaren-Honda project after a difficult first half of the season.
"Honestly I'm very happy. I want to say thank you very much to all of the team and also to the support from Sakura and at Woking. There are a lot of people who work very hard and it's a very good result."
Click here for F1i's driver ratings following the Hungarian Grand Prix
Keep up to date with all the F1 news via Facebook and Twitter