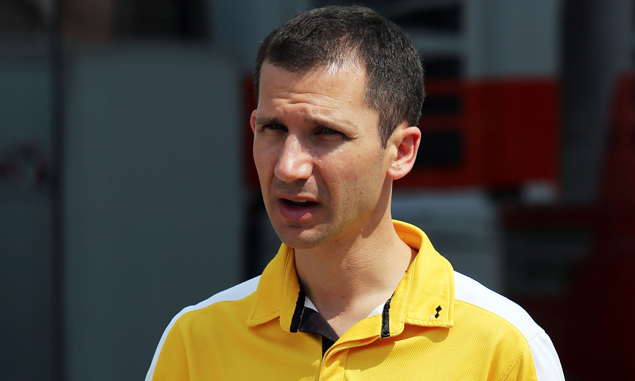 Renault Sport F1 director of operations Rémi Taffin says there is "still a lot of work to do" for the French engine supplier, despite client teams Red Bull and Toro Rosso storming to their season-best results in Hungary.
Daniil Kvyat secured his maiden F1 podium in his Renault-powered RB11, finishing ahead of team-mate Daniel Ricciardo and Toro Rosso rookie Max Verstappen.
Prior to its Budapest breakthrough, Renault had experienced a challenging first half of the season characterised by poor reliability, shaky performance and growing tensions with Red Bull.
"Our never-say-die attitude has paid off," said Taffin. "Not only has our reliability improved and taken us to the end of the race, but our performance has also stepped up so that we are able to fight at the front."
"We know we still have a lot of work to do, but this strong result before the summer break is a real achievement. We know where we are going and realise that there is still some more progress to be made in order to achieve these results on a regular basis.
"But, for the second part of the season, we look forward to showing off the progress we have made so far."
Renault Sport F1 managing director Cyril Abiteboul, who is due to discuss the potential buyout of Lotus this week, is equally pleased with last Sunday's showing though he wished all Renault-powered machines had made it in the top 10.
"It was unfortunate that not all four cars made it home after Sainz was forced to retire due to a technical issue," said Abiteboul. "However, it means that it was another trouble-free race in terms of engine reliability.
"We know we can continue to work on performance, which clearly continues to improve as we tune up engine power with more confidence on reliability.
"It is so good to be fighting at the top once more. The second half of the season will certainly be very interesting, both on the track and off it."
Click here for F1i's driver ratings following the Hungarian Grand Prix
Keep up to date with all the F1 news via Facebook and Twitter