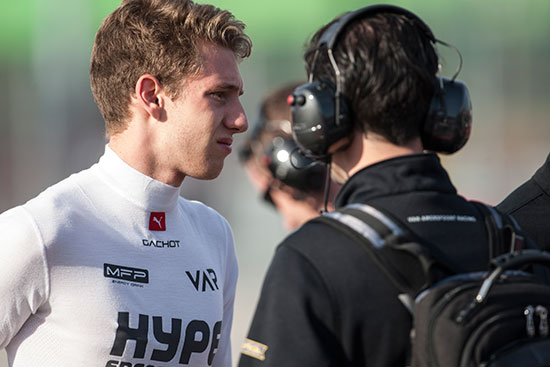 Young talents Louis Gachot and Kami Laliberté will be charging in the German ADAC Formula 4 series for their second year with front-running outfit Van Amersfoort.
With the support of Hype Energy, the 17-year-old teenagers will also enjoy a few outings in the F4 Italian series.
The Van Amersfoort credo of "Passion. Dedication. Tradition" is considered by Hype Energy as the perfect approach to give promising racing talents the support they need to achieve their dreams of becoming professional drivers
"Kami achieved excellent results in 2016 so it was a natural decision to keep supporting him," said Hype Energy CEO, Bertrand Gachot.
"We are proud to sponsor young racing talents, especially from Montreal, as Hype Energy drinks will increase its presence in the Canadian market during 2017."
Similarily, 17-year-old Gachot is an experienced F4 driver, making his debut in the French F4 championship two years ago.
"In 2016 Louis Gachot finished his season on a high, scoring his first ever championship point in ADAC F4 with a 10th place finish at the final race in Hockenheim.
"Van Amersfoort Racing is the team to be a part of in the ADAC Formula 4," says Louis Gachot.
"They were always competitive and won the driver's championship in 2016, so I am looking forward to driving for them.
"Combined with my experience last season in F4, it is my goal to be a regular top 10 finisher this season."
GALLERY: All the Thursday pics from Shanghai
Keep up to date with all the F1 news via Facebook and Twitter