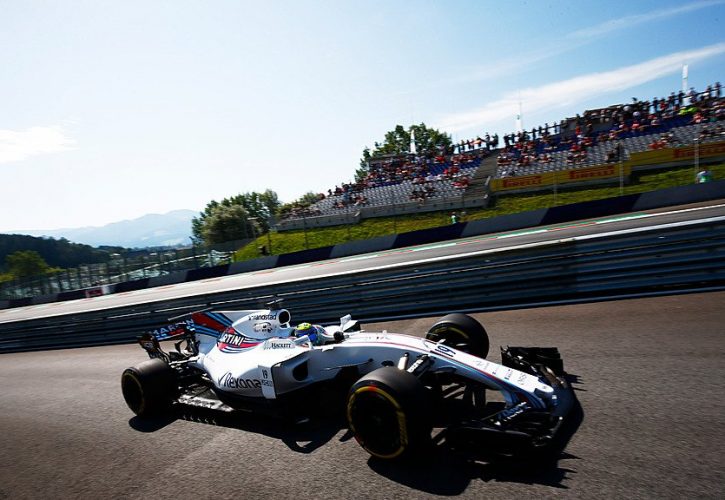 In a bid to recoup its 'best-of-the-rest' title, Williams have brought an updated FW40 to the Austrian Grand Prix featuring a series of aerodynamic changes.
The Grove-based outfit has been outrun so far this season by rival Force India and sits fourth in the Constructors standings 42 points behind its rival.
Williams' challenger sports a new front wing pillar with revised geometry while a large winglet destined to improve airflow around the FW40's sidepods has also appeared.
Bargeboards and sidepods enjoy a new design incorporating Mercedes-type  'finger blades'.
Simulation in the wind tunnel has produced impressive data which Lance Stroll hopes will transfer to the race track. 
"It should be positive," said the teenager who clinched his maiden F1 podium in Baku.
"On paper, it is obviously positive and then when you get out there and see what it does, you really find out how it is.
"So hopefully it is a good step in the right direction. That is what we are all aiming for."
While hoping for improvement, Stroll did not believe the latest changes would be a game-changer for Williams and its efforts to dominate the tight mid-field pack. 
"It is probably going to be the same story as everywhere – fighting Force India," he said.
"Some races they are are better, some races we are better. But we need to see where we are. I don't think we should be aiming for podiums every weekend.
"We know our position fighting the Red Bulls and Ferrari and Mercedes is a bit optimistic, but we can be confident to score some good points if we do a good job.
"To do that we just need to focus on one thing at a time."
GALLERY: F1 drivers' wives and girlfriends
Keep up to date with all the F1 news via Facebook and Twitter