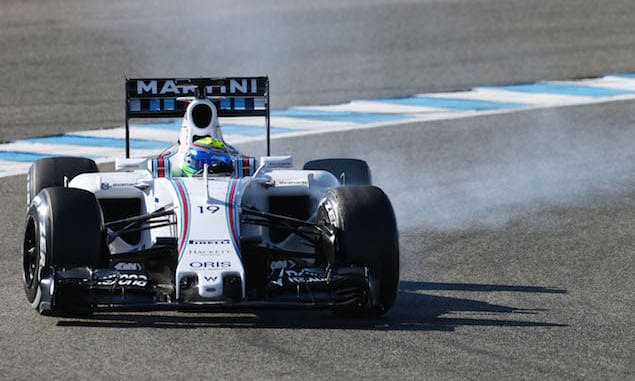 Williams' Rod Nelson has warned that the second and third tests at Barcelona are more likely to expose weaknesses in the 2015 cars.
The first test at Jerez saw Ferrari top the times on three of the four days, while Mercedes comfortably completed the most mileage of the eight teams present in southern Spain. With the next two test taking place at the high-speed Circuit de Catalunya, chief test and support engineer Nelson says the change in track could expose weaknesses in any of the designs up and down the grid.
"You can always get a surprise when you go to a different circuit," Nelson told F1i during an exclusive interview. "The loading will be different and maybe you're using a bit more kerb and that's putting your suspension under greater stress.
"Most people won't have done significant performance work in Jerez because they'll be waiting for the slightly higher temperatures and more representative suspension loadings and aero loadings that we get in Barcelona, whereas they will have concentrated on reliability and systems work in Jerez."
Feature - F1 testing: The tip of the iceberg
Click here to see the full gallery of the first Williams FW37 images
Keep up to date with all the F1 news via Facebook and Twitter