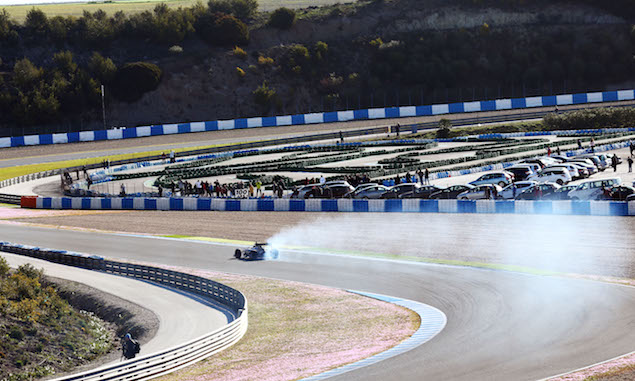 Remi Taffin is confident Renault has put fixes in place for the problems Red Bull experienced at the first test.
Only McLaren-Honda completed less mileage at Jerez than Red Bull, with power unit issues the main reason for the lack of running for Daniel Ricciardo and Daniil Kvyat. Renault is only supplying Red Bull and Toro Rosso with engines this year, and with the latter completing more then double the mileage of Red Bull there were positive signs from the first test.
Renault director of operations Remi Taffin says the differences in reliability between the teams was due to the way the power unit is packaged in each car but he's confident improvements have been made for Red Bull ahead of the second and third tests.
"We have been quite aggressive in our development calls on the 2015 power unit," Taffin told F1i during an exclusive interview. "Therefore, some parts had not been thoroughly tested on the dyno prior to taking to the track. We've already put in place measures to prevent any further issues.
"Red Bull experienced more problems because the power unit integration process is different on the RB11, compared to Toro Rosso's STR10; the intercooler installation is not the same for instance. We tried to anticipate by changing parts because it takes three or four hours to replace the whole engine.
"Fortunately, Toro Rosso was able to complete much more mileage, which helped their two rookies gain significant on-track experience."
Feature: A closer look at the Red Bull RB11
Click here for the full gallery of the Red Bull RB11 at Jerez
Keep up to date with all the F1 news via Facebook and Twitter