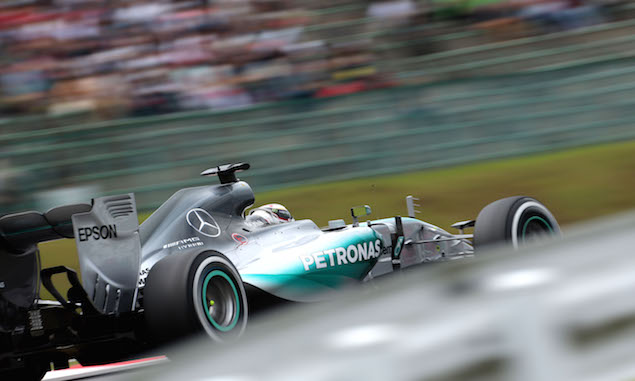 The FIA has moved to make Formula One cars louder via a technical regulation tweak.
Since the switch from V8 engines to V6 turbo power units at the start of the 2014 season, opinion has been split on the sound of the current generation of cars and efforts made to try and increase the volume. Following a meeting of the World Motor Sport Council (WMSC) in Paris on Wednesday, a change to the technical regulations has been approved in order to make the cars louder.
The plan is to introduce a separate exhaust wastegate tailpipe, as explained by the FIA:
"For 2016, all cars must have a separate exhaust wastegate tailpipe through which all and only wastegate exhaust gases must pass. This measure has been undertaken to increase the noise of the cars and will not have any significant effect on power or emissions."
Other regulation changes made by the FIA include changes to start procedures when a driver causes the original race start to be aborted. Even if the driver can then complete the next formation lap to start the race - for example as when Felipe Massa was short of his grid slot in Hungary - from now on they will have to start from the pit lane.
Take a look at the technical updates from Singapore and Japan