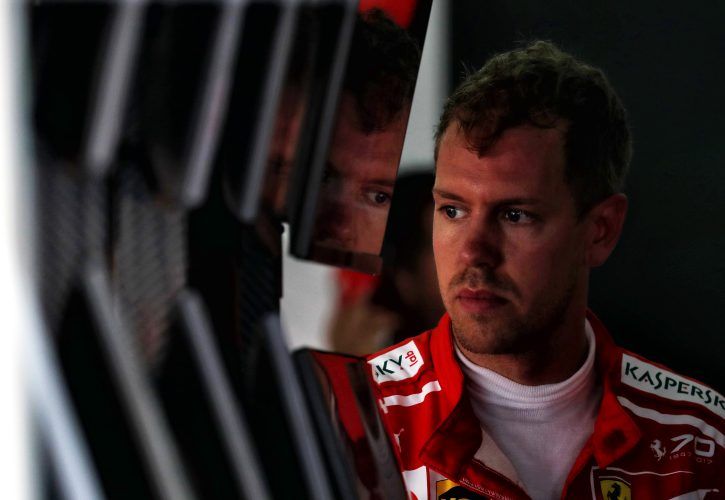 Sebastian Vettel was mystified by the formal reprimand he received at the Japanese Grand Prix for missing the national anthem ceremony before the start of the race.
As the Ferrari team frantically worked on the German's car after it developed a spark plug-linked engine issue on the formation lap - a problem which would eventually sideline him in the race - Vettel remained alongside his mechanics.
The Scuderia driver subsequently collected his second reprimand of 2017, the first of which was handed to him in Monaco, after he had crossed the pit exit line.
The yellow card from the FIA stewards inched Vettel closer to a 10-place grid penalty, which a driver faces if he receives three reprimands, although two must be the result of driving offences.
Looking back, Vettel believes the stewards could have shown more leniency.
"I didn't understand it," Vettel said when asked about the incident on Thursday.
"Of course I was a bit late, but for half of the anthem I was there. I was surprised when I heard that I was reprimanded for it.
"The rule is clear, but well... Maybe I should have pushed aside the guy ahead of me and not wait until he was done on the toilet!
"A bit of a joke, but okay."
Gallery: The beautiful wives and girlfriends of F1 drivers
Keep up to date with all the F1 news via Facebook and Twitter