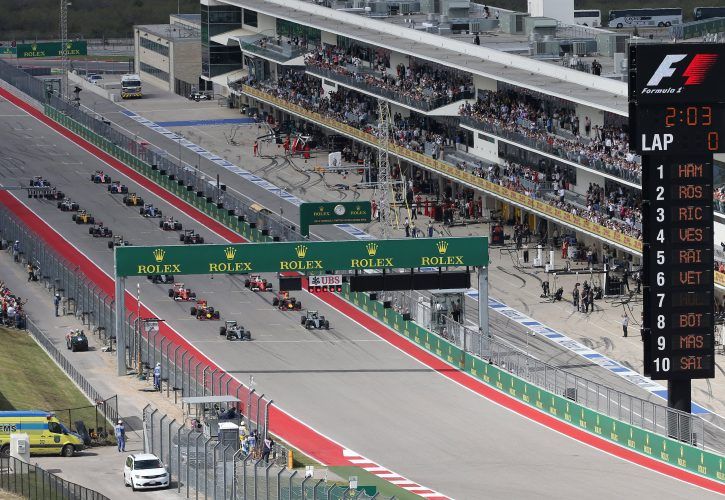 Here we go again. Grid penalties have wreaked havoc on a US Grand Prix starting grid which won't bear much resemblance to qualifying results.
Only the top five drivers will actually launch their race from their qualifying position, but the rest of field either moves up or down.
Following engine component changes, Brendon Hartley, Nico Hulkenberg, Max Verstappen and Stoffel Vandoorne have picked up penalties ranging from 30 to 5 drops on the grid.
But wait there's more! Williams Lance Stroll and Haas' Kevin Magnussen have each been handed three-place grid penalties for separate impeding incidents that took place during yesterday's first round of qualifying.
Oddly however, both drivers will enjoy a net gain when they line up this afternoon on the grid. Stroll gains one spot while Magnussen moves up two spots by virtue of the fact that Hulkenberg and Hartley received bigger gird penalties.
For clarity, here is the provisional grid.
Gallery: The beautiful wives and girlfriends of F1 drivers
Keep up to date with all the F1 news via Facebook and Twitter