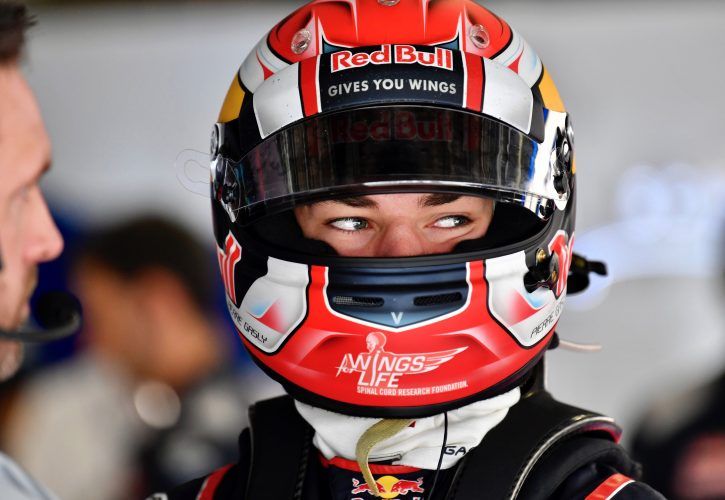 Pierre Gasly's graduation to F1 will likely remain one of the highlights of his career, yet another event remains at the forefront of the Toro Rosso driver's memories.
In the summer of 2016, as he travelled to Silverstone for the GP2 race with his parents, the family was the victim of a very serious road car accident.
"I was in the back, in the middle," remembers Gasly. "My mother was sitting to my left.
"We crashed, overturned four times and the car ended 50 metres from the road, on the roof!
"There was blood everywhere -- everywhere I saw blood. I thought my mother would die. She could not breathe and was scared to death, like me," he added.
Emerging fortunately unscathed from the wreck, Gasly won the GP2 feature race later that weekend and dedicated his triumph to his hospitalized mother.
The 21-year-old will soon embark on his first full F1 season in 2018, with a Honda-powered Toro Rosso.
"I gave everything to get to Formula 1. Although I knew the road is long and hard and there is only room for 20 drivers, I had no doubt," Gasly said.
Despite the dismal performance of Toro Rosso's new engine supplier, Gasly has no doubts Honda will deliver the goods.
"Honda's goal is to prove to everyone that they can make fast engines and we are the only one to have their engines so we're sure they'll give everything they can to give us the best treatment and there will be no compromise," he said.
"I think this is really positive and they'll have an extra three or four months to improve before the beginning of the year."
Gallery: The beautiful wives and girlfriends of F1 drivers
Keep up to date with all the F1 news via Facebook and Twitter