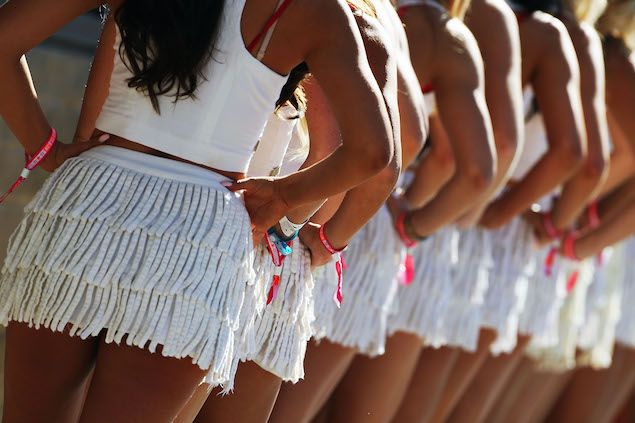 Ross Brawn's recent comments that Formula 1 is considering ending the appearance of grid girls at Grand Prix has certainly created quite a stir!
Scantily-clad grid girls have been a part of the sport for as long as anyone can remember. But in this day and age, are they still really appropriate? What was fine in the 1960s can look very dated in the 21st century.
You might think that the debate about whether the sport should continue to utilise young woman in this fashion is another example of political correctness gone mad. But this year's storm in Hollywood over the treatment of actresses in the movie industry shows that the concern - and outrage - about any such apparent sexism is very genuine.
We saw a one-off use of 'grid boys' in Monaco in 2015, but that didn't go down well with anyone. And earlier this year, Formula E replaced grid girls with 'grid kids' in Canada, featuring local young racing talent.
So what's your view? Have the grid girls had their day? Should they be consigned to the history books? Or would you like to see them continue as a harmless bit of fun?
Vote in our exclusive online poll and let us know what you think. We'll report back with the results before Christmas.
Gallery: The beautiful wives and girlfriends of F1 drivers
Keep up to date with all the F1 news via Facebook and Twitter