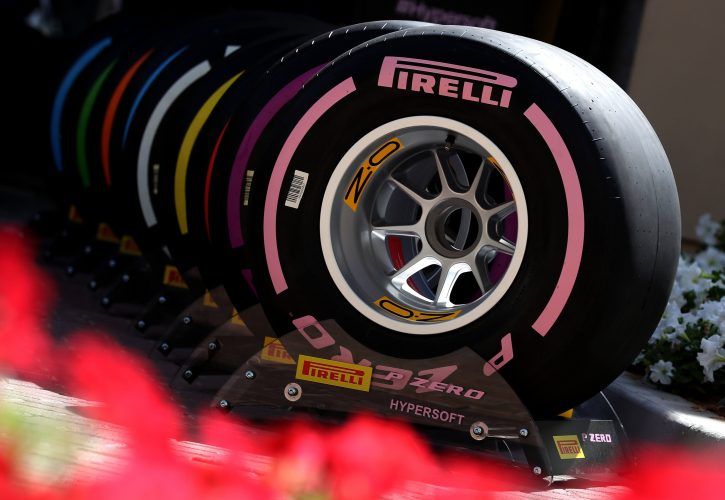 Red Bull's Christian Horner believes this year's expansion of Pirelli's tyre range "can only create better racing" and reduce the number of one-stop races.
While softening its rubber overall, Pirelli has added two new tyres to its range which goes from five to seven compounds.
F1's exclusive tyre supplier will have on offer its softest tyre yet, the pink 'hypersoft', suitable for tracks where maximum grip shall be required, such as Monaco. But at the other end of the spectrum, the supplier will also add an orange 'superhard' tyre.
After Red Bull's drivers sampled the new tyres at the Abu Dhabi post-season test and delivered positive feedback, Horner gave the expanded range and new compounds the thumbs up.
"Both our drivers liked the softest tyre that was introduced," Horner told Motorsport.com.
"It seemed to be positively received, although I think they've still got a bit of work to do to tidy things up.
"What we saw in Abu Dhabi [during the race] wasn't the greatest advert for F1. OK, the track might have some issues, but one-stop races certainly don't help.
"I think that going softer into the range can only create better racing and fewer one-stop races, which are the worst scenario."
The increased number of compounds will allow tyre nominations that are more specifically suited to each race next year, which also means more flexibility and variation for the teams in terms of choices.
Pirelli's move has confounded the fans however who believe more tyres will only lead to more confusion.
Horner understands the worries but ultimately believes the expanded range will enhance the racing thanks to an optimized choice.
"I can understand the reaction, but what I hope it allows Pirelli to do is pick the right tyres and put the best show on each grand prix, and that they've got the whole range covered," he said.
"What it should allow them to do is pick the right range of tyres for each event to provide exciting races with at least two stops, and maybe even three at some."
Gallery: The beautiful wives and girlfriends of F1 drivers
Keep up to date with all the F1 news via Facebook and Twitter