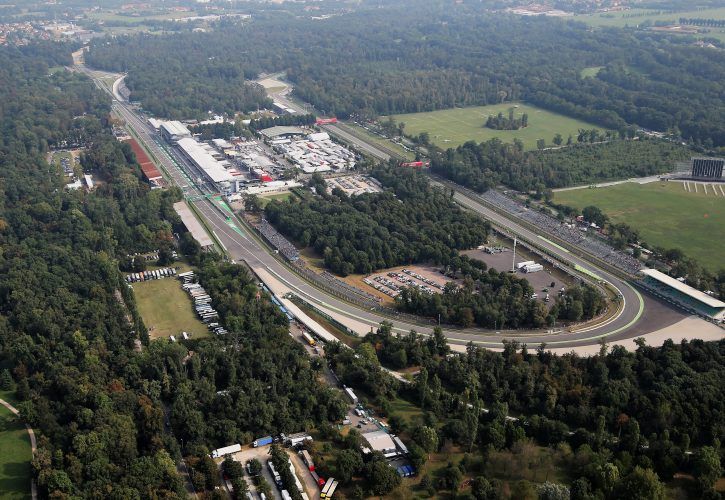 Uncertainly surrounds once again the future of the Italian Grand Prix at Monza according to the historic venue's boss, Angelo Sticchi Damiani.
Formula 1's oldest circuit and most long-standing race agreed to a three-year deal with Bernie Ecclestone back in 2016 following lengthy negotiations.
While the race is firmly set on the 2018 calendar, Automobile Club of Milan president Damiani says there are no guarantees continuity will be ensured. Formula 1 however isn't the cause of the worries.
"If conditions change we can no longer guarantee the future of the Grand Prix at Monza," the president of the Automobile Club of Milan, which owns the track, told La Gazzetta dello Sport.
Damiani referenced the Italian government's recent failure to approve an amendment to its 2018 Budget Law. A state of affairs which could lead to restrictions of the rules governing public finance at a time when Monza would require investment to keep up with Formula 1's demands.
"We do not cost the state a euro and do not ask for anything, but at least do not hinder us," said Damiani.
"For the 100-year anniversary in 2022, it's only right that the circuit must be adapted."
Like the other 20 race promoters, Monza's representatives attended a key meeting in London last week with Liberty Media, from which Damiani emerged somewhat downbeat.
"What I noticed was a general suffering," said Damiani.
"On the part of Liberty it is because a monstrous investment has been made and now there must be a return.
"And also with the teams, who have even higher costs, and us as organisers who are strangled," he added.
Gallery: The beautiful wives and girlfriends of F1 drivers
Keep up to date with all the F1 news via Facebook and Twitter