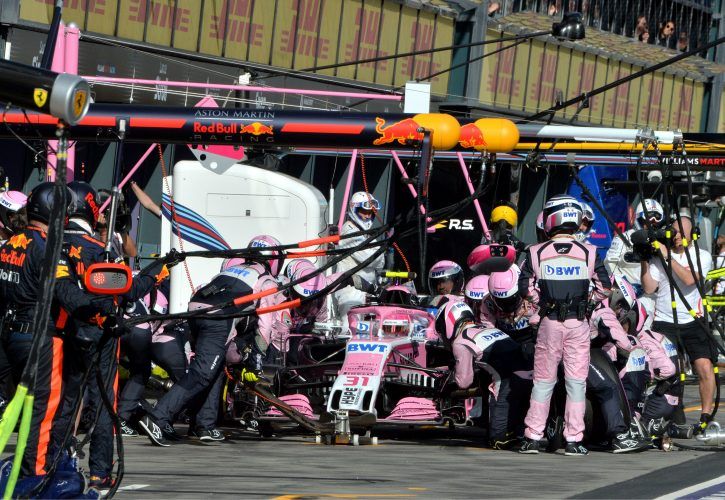 FIA race director Charlie Whiting will soon present teams with potential pitstop procedure changes destined to prevent unsafe releases in the future.
Pitstop blunders and unsafe releases have been on the rise, with a Ferrari mechanic injured in Bahrain following a mishap involving Kimi Raikkonen, and McLaren fined last weekend for the untimely release of Stoffel Vandoorne in FP2.
Puzzled by the continual incidents, which started in Melbourne with Haas' double fumble, Whiting investigated the issues, and suggests a few solutions could be implemented to reduce the tyre change hazards.
"I think we can introduce a few things to improve, to decrease the likelihood of mistakes," Whiting told Motorsport.com.
"I think we have learned something. We need to again analyse things to ensure that what we do, we do it precisely to make sure everyone is able to follow that."
Whiting believes dual sensor wheelguns should be the norm, where one sensor ensures the right level of torque is applied to a tightened nut and the other safe-guards against the risk of cross-threading.
Dual-sensor wheelguns are already in use with several teams, but Haas and McLaren - two teams involved in recent unsafe releases - are among those who do not use such a system.
"So, you're using two sensors to tell the operator it's actually done up, he presses a button, both jacks drop and the car goes," said Whiting.
However, F1's race director does not believe a full standardisation of the automated pitstop system would be necessary.
"I don't think we need to standardise it," he said.
"We need to make sure that among other things there is no possibility for the guy to give the OK until those two conditions have been met."
Gallery: The beautiful wives and girlfriends of F1 drivers
Keep up to date with all the F1 news via Facebook and Twitter