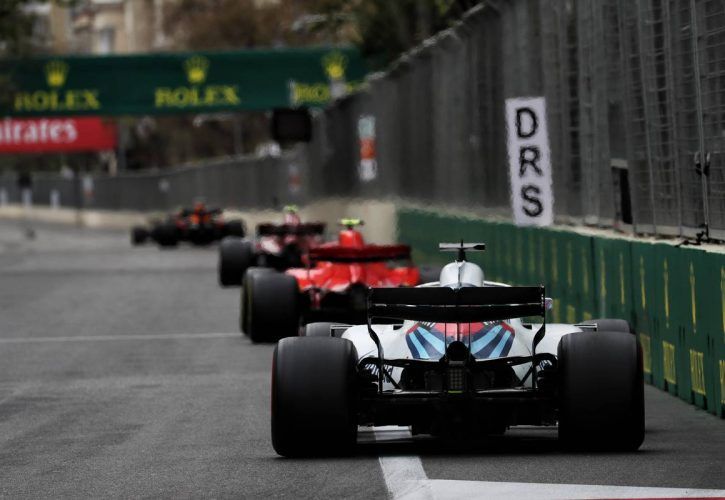 New regulations to boost overtaking being brought in to Formula 1 in time for the 2019 season will dramatically slow the lap speeds of cars.
That's according to the sport's head of technical matters Nikolas Tombazis. He suggested that cars could be as much as 1.5 seconds per lap slower than this year's contenders.
Teams last week agreed proposals to implement a simplified front-wing in time for next year, with a larger span and low outwash potential. A wider and deeper rear-wing will also be introduced.
This will reduce the effect of 'dirty air' that makes it impossible for pursuing cars to catch up and overtake a car in front. However, it will also reduce the speed of the cars.
"We expect this rule change to be approximately half way to one third less performance than the delta between '16 and '17," said Tombazis. "So we expect to lose about 1.5 seconds maybe.
"It is a bit difficult to predict exactly the amount of development the teams will put on," he added. "But we certainly expect to lose performance, but that sort of magnitude."
He said that teams had run the changes through their own simulation software, with varying outcomes.
"The results ranged from small benefits to big benefits. There was no result that showed a worsening of any characteristic."
Tombazis said it was the FIA's firm belief that the changes were the only to stop on-track overtaking deteriorating over the next few seasons.
"Our expectation, if we didn't do this rule change, is that for '19 and '20 it would be gradually getting worse. So part of the rule change was to stop that."
The governing body, and commercial rights holders Liberty Media, will have more opportunity to shake up the regulations in 2021 when the next big overhaul of the sport is due.
"I don't want [these changes] to be confused with the work that has gone on for 2021 and the future, which obviously is going to be more extensive and hopefully have much more time for research.
"[These interim regulations] had to be implementable for 2019 so they only covered specific areas of the car which are a bit more simple," he explained.
"The underlying lessons that we have learned with F1 about how the cars perform in the wake of other cars," he added. "But let's say it's only a halfway house."
Gallery: The beautiful wives and girlfriends of F1 drivers
Keep up to date with all the F1 news via Facebook and Twitter