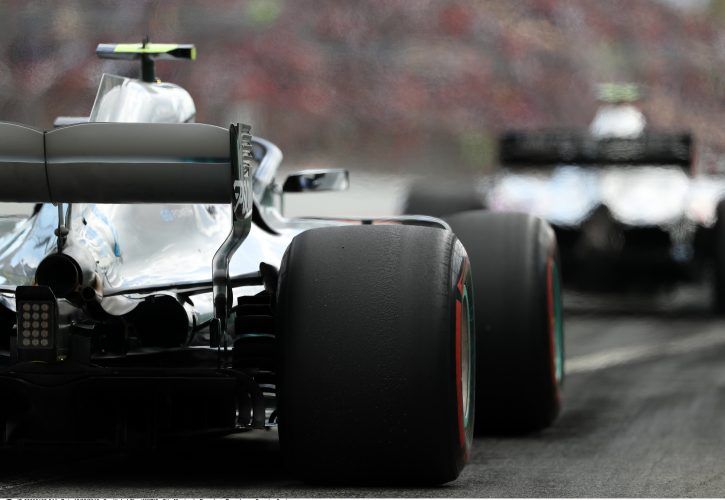 Red Bull's Helmut Marko continues to believe that Pirelli's modified tyres introduced in Spain were done so to help Mercedes, but Toto Wolff says his countryman is barking up the wrong tree.
To prevent risks of tyre blistering, Pirelli reduced the depth of the tread of its tyres by 0.4mm specifically for Barcelona's resurfaced Circuit de Catalunya.
The changes appeared to have favourable impact on Mercedes' W09, while Ferrari struggled on the modified rubber.
"You don't have to be a genius to understand that the tyres get harder when you scratch off 4 millimetres," the Scuderia's Sebastian Vettel told Bild.
"That's how other teams got on better than we did."
Marko agreed with the German, adding that Pirelli undertook the change at the request of Mercedes.
"When you're a team and a manufacturer at the same time, you can do that," said Red Bull's motorsport boss.
"We produce energy drinks, of course we cannot influence as much compared to a maker of passenger cars."
Mercedes boss Wolff wasn't impressed with the remark and dismissed any collusion between the German manufacturer and Formula 1's exclusive tyre supplier
"It's not the first time the doctor sees ghosts," said Wolff.
"There were problems with blistering on the tyres in the winter tests, even at Red Bull. The rears looked like a volcanic landscape. So Pirelli improved them. It's bad for business if tyres explode."
Wolff suggested Red Bull look within its own team for the reason forits relative under-performance.
"I think it looks weak if you have a bad weekend and complain. First and foremost, we look at ourselves for our problems," Wolff concluded.
Gallery: The beautiful wives and girlfriends of F1 drivers
Keep up to date with all the F1 news via Facebook and Twitter