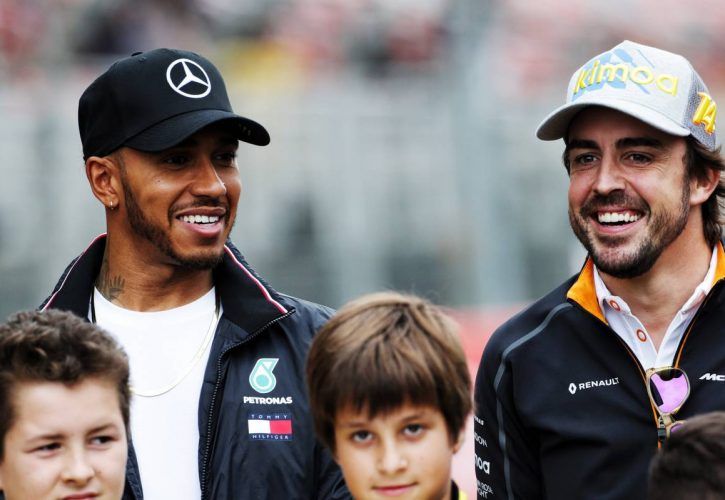 Four-time world champion Lewis Hamilton would not be surprised to see Fernando Alonso walk away from F1, given the sport's current lack of equity.
Alonso, who has fallen down the order since joining McLaren back in 2015, is considering his next career move, with a departure from Grand Prix racing cited as a likely possibility, a move Hamilton would fully understand.
"I would understand [if he retired], for sure," Hamilton told AS as he assessed F1's current state of affairs.
"I do not think about Fernando in particular. I do not think the sport was unfair to Fernando. But my perception of the sport is another thing.
"Do I feel that the sport is not right? Yes. We have big and small teams and there are two seconds between the first three teams and the fourth.
"Ferrari can spend more money than Mercedes, Ferrari can veto all the rules, nobody else can. It is definitely not perfectly configured."
Formula 1 is on the verge of announcing its 2021 regulation platform, a new sporting and technical format that will hopefully level the playing field and set the sport on the path to a prosperous future.
"It could be great and I hope that, when they make the new Concorde Agreement, it will be better for the smaller teams so that they can have a better platform for the younger drivers," Hamilton added.
"It should not only be wealthy drivers coming in and I do not mean only in Formula One.
"It is the same in all disciplines. You only have rich children who come in now, where it should be talented people."
Gallery: The beautiful wives and girlfriends of F1 drivers
Keep up to date with all the F1 news via Facebook and Twitter