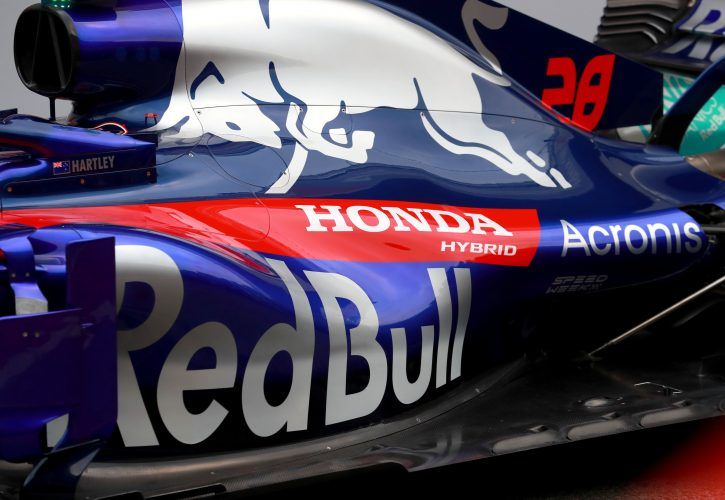 Red Bull motorsports consultant Dr Helmut Marko is convinced that the team's decision to part company with Renault and join forces with Honda in 2019 is the right move.
"I'm sure we'll be ahead of Renault next year," Marko told Red-Bull owned television station Servus TV this week.
"Renault doesn't have the current engine package under control. They don't have the performance at the level of Mercedes or Ferrari," he continued. "And it also hangs on the reliability.
"We have lost faith in Renault," he admitted. "At Renault, we were just a paying customer. We have been treated fairly, but of course their own factory team always had priority.
"The promise of Renault that we would be competitive hasn't happened. That's why we took pleasure in the alternative that was offered to us.
"With Honda, we have a partner who is fully committed, has the human and technical resources, and sees us as the number one team.
"Honda will spend a lot more effort next year. They have a development centre in Sakura that nobody else can match."
Marko said that decision to drop Renault after 12 years and switch to Honda had been met enthusiastically by the team's owner. "I conducted the initial talks and then went to the boss, Dietrich Mateschitz. He was overjoyed."
Honda is still recovering from a disastrous three-year partnership with McLaren. Marko explained how Red Bull will avoid making the same mistakes as their rivals did.
"We have a different approach with Honda than McLaren," he said. "They more or less dictated to Honda what the engine should look like and where the gensets must be placed.
"We simply said that they should build the best engine available and then we try somehow to accommodate it in the chassis. We discuss everything together."
Marko added that this year's strong performance from Toro Rosso - which replaced McLaren as the Japanese manufacturers' Formula 1 works team over the winter - showed that things were already going well.
"[Honda] have realized that they have made mistakes. There was a change of staff and they got advice from experts," he said. "This year's form of Toro Rosso clearly shows that things are going up."
Newly-promoted 2019 Red Bull driver Pierre Gasly has long ties with Honda and is delighted to be playing a major role in the new partnership between the two companies.
"Next year Honda start with Red Bull, making the switch with me," Gasly told the Red Bull website this week. "It's like I follow them with their next steps so it's pretty cool.
"Working with Honda for the past two years certainly helps," he said. "When I switched to Toro Rosso it was pretty good that Honda started the relationship with the team at the same time as me.
"I already know the people, so for sure it's a good experience. I know the way they communicate, the way they work, I know the geography of Japan which is a different culture to what we experience in Europe.
"So for sure it's beneficial and the experience of driving with them this year with their engine, I know their strengths, I know where they can improve, so for sure bringing that experience next year is always useful."
Gallery: The beautiful wives and girlfriends of F1 drivers
Keep up to date with all the F1 news via Facebook and Twitter