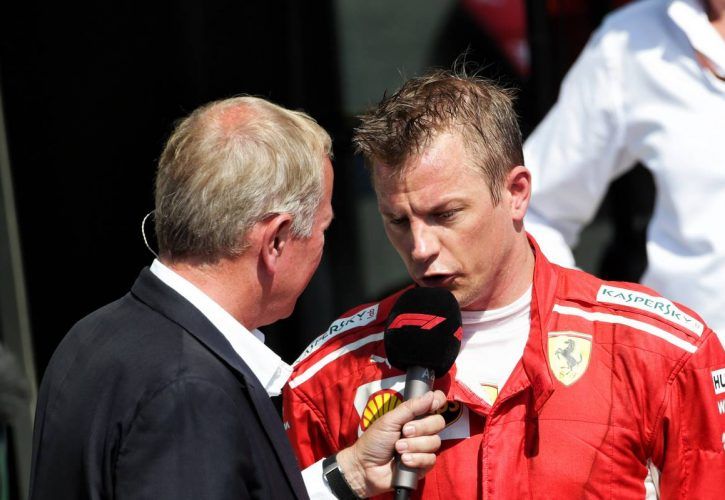 Sky F1's Martin Brundle is happy to see fresh talent reinvigorate Ferrari, but admits he's surprised by Kimi Raikkonen's desire to race on in F1 for another two years.
While Leclerc's promotion to the Scuderia was widely expected, Raikkonen's move to Sauber came out of the blue, the 38-year-old opting to remain on the F1 grid for an additional two years rather than head into a plush and well-deserved retirement.
"There is a bit of a changing of the guard going on in Formula 1," Brundle told Sky Sports News.
"The move [Leclerc to Ferrari] makes sense. It energises Vettel, energises the team. Leclerc is 20 years old and they can prepare him for the future which is what they need.
Ultimately however, the Finn's decision is just another piece of bad news for several young chargers aspiring to race or remain in F1 says Brundle.
"Raikkonen is a great and popular driver, but in a way I wish he would have moved aside now because there is a lot of great young guys without seats next year at the moment," said the former driver.
"Esteban Ocon would be a good example of that. There is also Stoffel Vandoorne, George Russell coming through leading the F2 World Championship.
"So there is clearly an end game for Raikkonen now, moving to Sauber which will take him to a 41st year and it is a bit surprising.
"But I do admire that he wants to carry on racing. I just hope this is not a step too far for him."
Gallery: The beautiful wives and girlfriends of F1 drivers
Keep up to date with all the F1 news via Facebook and Twitter