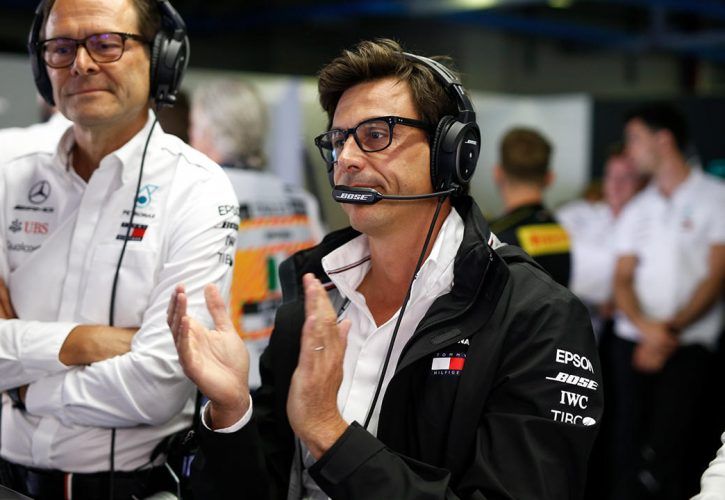 It's doubtful that Toto Wolff is shaking in his boots, but the Mercedes boss is keeping a watchful eye on Honda, labeling the manufacturer's latest unit as "very powerful".
Honda's efforts in 2018 with Toro Rosso, and the significant progress of its engine, encouraged Red Bull Racing to partner with the Japanese company for the next couple of years.
The Milton Keynes-based team has ramped up its expectations for Honda, boasting recently of its power unit's gains over the winter.
Wolff is attentive but the Austrian believes the biggest step forward will come from the new aero rules introduced this season by Formula 1.
"Yeah it could well be because we have seen there is no more pattern anymore," said Wolff, quoted by RaceFans' Dieter Rencken.
"There is not one team that dominates one kind of circuit. It has changed and Honda's engine certainly looks very powerful now.
"But I think that the biggest impact will be the completely new aerodynamic regulations. That will change everything upside down."
Wolff insists however that a creative mind, even among the smaller teams, may have come up with an idea that could deliver an early edge, and upset the pecking order.
"Somebody might find a loophole or a regulation or understand how these cars work earlier than others so I think there is a big, big variable in those new regulations," he added.
"We will have teams right up there that are not on the radar today."
Gallery: The beautiful wives and girlfriends of F1 drivers
Keep up to date with all the F1 news via Facebook and Twitter