Venturi Formula E team boss Susie Wolff has no doubts about Felipe Massa's ability to deliver the goods for her team this season.
Massa made his début in the all-electric champion in the first race of the current season in Ad Diriyah in December.
However he finished his maiden race in a lowly 17th place, and also failed to score points in the next two rounds in Marrakesh and Santiago. Meanwhile his Venturi team mate Edoardo Mortara picked up fourth place in the most recent round.
But Wolff is confident that the 37-year-old Brazilian will soon hit his stride, once he gets to grip with the hardware which is very different from what he was used to in 16 years of competing in Formula 1.
"You should never underestimate Felipe Massa," Wolff said ahead of this weekend's Mexico City ePrix.
"He's a guy who knows what it takes to be successful in a racing championship," she added. "I have absolutely no doubt that Felipe will find his way and climb to the front."
Massa quit F1 in 2017 and spent last year competing in Brazilian Stock Car racing before deciding to take up the challenge of Formula E.
"He has definitely not underestimated the challenge of Formula E," Wolff stated, while acknowledging that the format of the new series took some adjusting to.
It's a completely different format," she concurred. "It's a one-day event, there's no room for error.
"You start the morning and before you know it the race is over and you haven't had time to discuss everything that's gone on in between.
"This different platform is definitely a challenge for the rookies, and it will take them maybe that little bit longer to get up to speed."
Massa himself pointed out that some of the problems he had experienced in the first three races of the season had been out of his hands.
"I don't have points yet [but it's] not only my fault to be honest," he explained. "The first two races I had a lot of problems in terms of the technical side.
"The last race things were going better," he said, pointing out that both he and Mortara had qualified in the top ten - as had another former-F1 driver, Stoffel Vandoorne, who uses the same Venturi powertrain.
Unfortunately for Massa, his race ended in contact with Dragon's Maximillian Gunther which put him out of the race after 12 laps.
"The guy pushed me in the wall and broke my suspension, I couldn't finish," he complained. "Vandoorne had a problem too, he crashed and couldn't finish it. We could have had three in the points .
"[But] it shows the car is getting more competitive, and I hope Mexico will be my best result."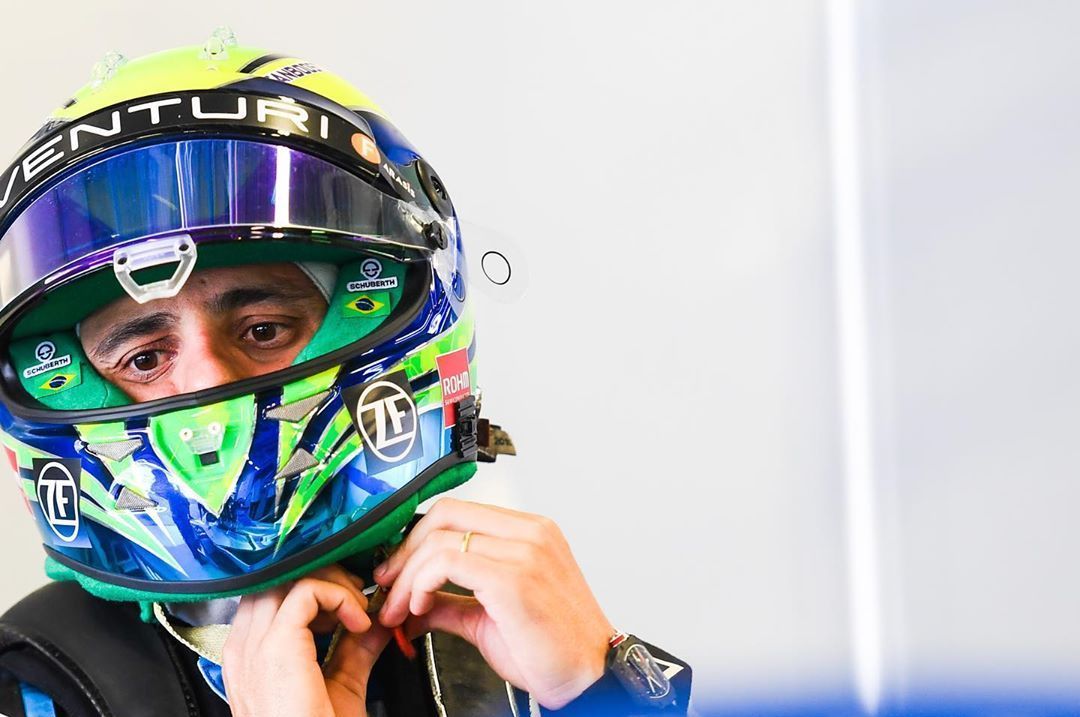 At least Massa won't have to worry about any more unwanted attention from Gunther this weekend. The German driver has parted company with his team and will be replaced this weekend by another F1 alumnus, Felipe Nasr.
The 26-year-old - a compatriot of Massa - will make his Formula E début this weekend but will prioritise his existing IMSA commitments later in the season when there are any clashes, including missing the Rome ePrix in April.
Gallery: The beautiful wives and girlfriends of F1 drivers
Keep up to date with all the F1 news via Facebook and Twitter