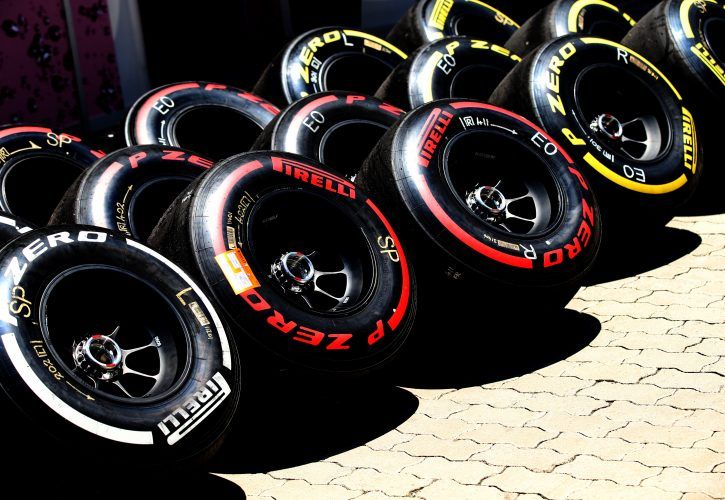 All ten teams have stocked up on Pirelli's C4 soft compound for next week's opening round of the F1 world championship in Melbourne.
Of the five compounds supplied this year by Pirelli and ranging from C1 (hardest) to C5 (softest), teams will have the C2, C3 and C4 tyres at their disposal in Australia.
While most teams have chosen nine sets of the C4 rubber, Renault's drivers have gone for ten sets each of the soft compound.
At the other end of the spectrum, Ferrari's Charles Leclerc is the only driver from a front-running team to have chosen two sets of the white hard C2 tyre.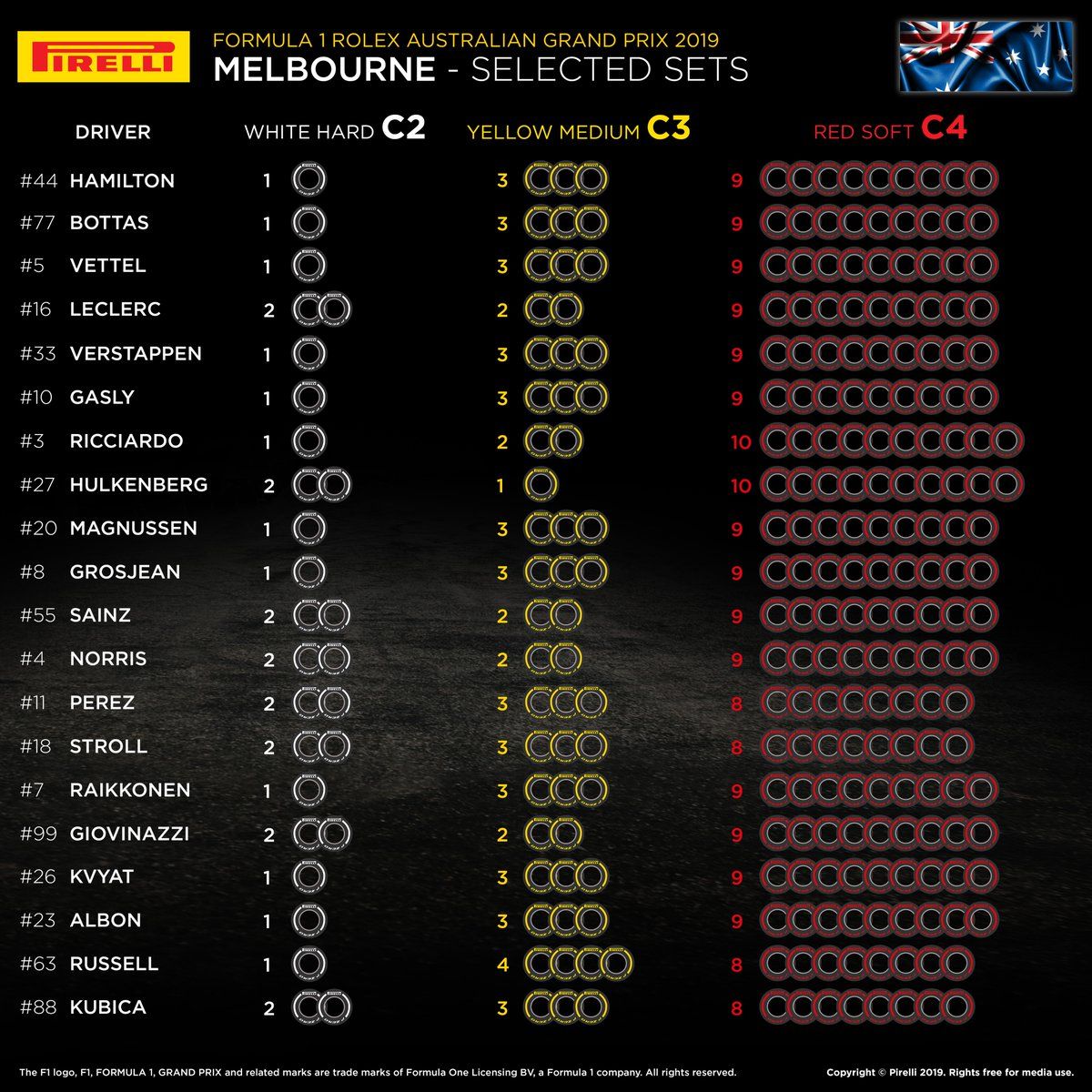 Gallery: The beautiful wives and girlfriends of F1 drivers
Keep up to date with all the F1 news via Facebook and Twitter