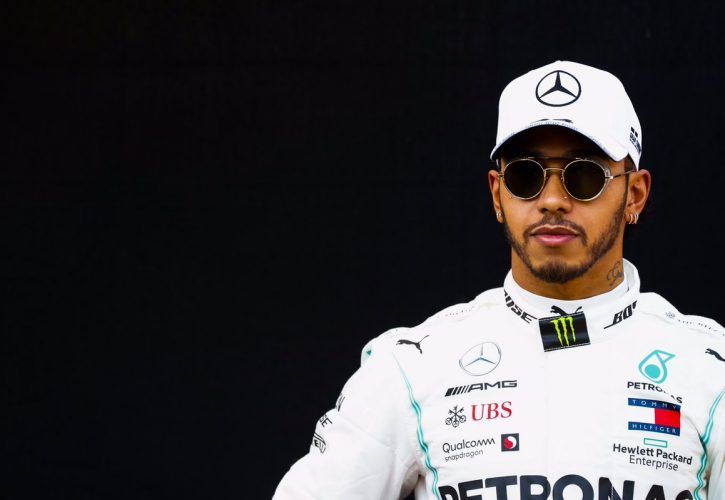 Reigning world champion Lewis Hamilton is sticking to his first impression: Ferrari are the early favorites while Mercedes still needs to play catch-up.
The Scuderia's SF90 emerged as the class of the field in pre-season testing, with Mercedes' W10 lagging its Italian contender by as much as half a second according to Hamilton.
In Thursday's FIA drivers' press conference, Formula 1's five-time world champion reiterated his view on where his team's stands relative to its arch-rival.
"I don't think it's difficult to read it, I think it's quite clear," Hamilton said.
"However it's difficult to know what everyone is doing, naturally we won't fully know until we get out in the car tomorrow and come qualifying you start to get a better picture.
"Usually over the first few races is when you really get an idea of where everyone stands. We said that we have work to do, we weren't talking BS, we have work to do."
A major aerodynamic update package was implemented on Mercedes' W10 during the second week of pre-season testing.
But the German squad will likely roll out a further evolution of its 2019 contender, based on the information it took away from Barcelona.
"Naturally after a test you always improve on the next days, the car gets older and older throughout the test," added Hamilton.
"It wears and then you go away and analyse where you've been, new information gets put in the wind tunnel, engineers have new information and they work on it.
"Everyone takes a step after testing. The car will be fresher here, everyone will have a much better understanding of it. I think it will be the same for everyone."
Gallery: The beautiful wives and girlfriends of F1 drivers
Keep up to date with all the F1 news via Facebook and Twitter