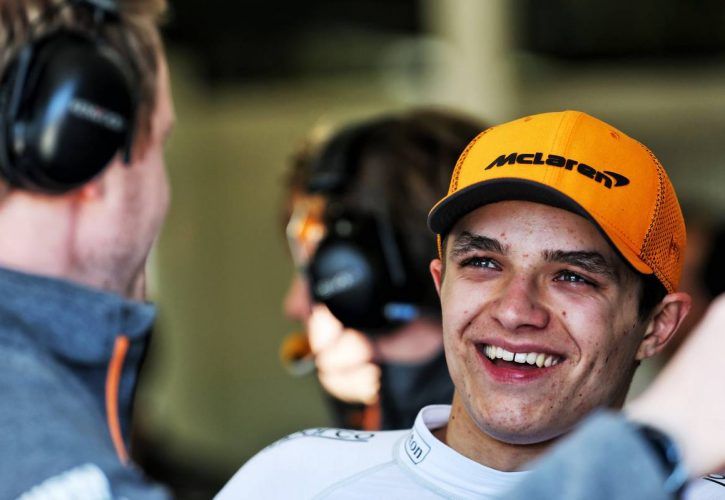 Lando Norris enjoyed an impressive baptism of fire in Melbourne on Saturday, the McLaren rookie qualifying eighth on his F1 debut.
Norris - who admitted he felt nervous at the outset of the session - negotiated each segment without putting a foot wrong.
The McLaren hopeful acknowledged however that he did not expect to reach Q1.
"I was very nervous at the start of the session with it being my first-ever F1 quali and never having been here before," said the 19-year-old.
'I used three sets of softs in Q1, our aim was just to try and get into Q2. And then I did my Q2 lap and I got into Q3. And so I finished eighth in Q3!"
Norris P8 performance brought McLaren its best result since Fernando Alonso's seventh place position achieved in qualifying at Monaco last year.
The feat wasn't lost on Norris, but the young charger conceded that it likely won't happen on every Saturday afternoon.
"I think it's massive to see that it is possible to do it and we have in some ways moved forwards from last year. Not as much as we need," he added.
"I feel like I really maximised everything, not completely, but to an extent.
"I've got a long race ahead of me tomorrow. We do need to do a lot of work to maintain these Q3s.
"Today wasn't a one-off but it's not going to happen all the time so I need to make sure I treasure this."
Gallery: The beautiful wives and girlfriends of F1 drivers
Keep up to date with all the F1 news via Facebook and Twitter