Haas boss Guenther Steiner lashed out at the Bahrain Grand Prix stewards after qualifying, calling a decision to hand Romain Grosjean a penalty point for blocking "completely inappropriate".
The Frenchman was handed a three-place grid penalty for Sunday's race for impeding McLaren's Lando Norris in the evening session.
However, while the blocking was noticeable, both Grosjean and Norris claimed the original culprit of the action had been Sebastian Vettel who had overtaken the Haas driver into the final corner, a move that forced Grosjean to back off and inadvertently impede Norris.
"I think it's Vettel that made a mess here, he didn't really respect the unwritten rule that you don't overtake before the last corner," explained Grosjean.
"He passed the queue, came in front of me, so that gave me another three or four seconds to wait.
"We had not accounted for the fact that Vettel would do that, therefore we thought we were clear of Norris. That's probably why they didn't tell me that Norris was on a flying lap.
"We're normally very good with traffic I think, but today obviously we got it wrong."
Norris agreed that Grosjean had been "screwed over" by Vettel.
"To be fair to him [Grosjean] he only had three seconds for his team to tell him I was behind if they didn't already," said the McLaren driver.
"It would have been very hard for him if he didn't know to suddenly change his whole approach and giving up his whole lap."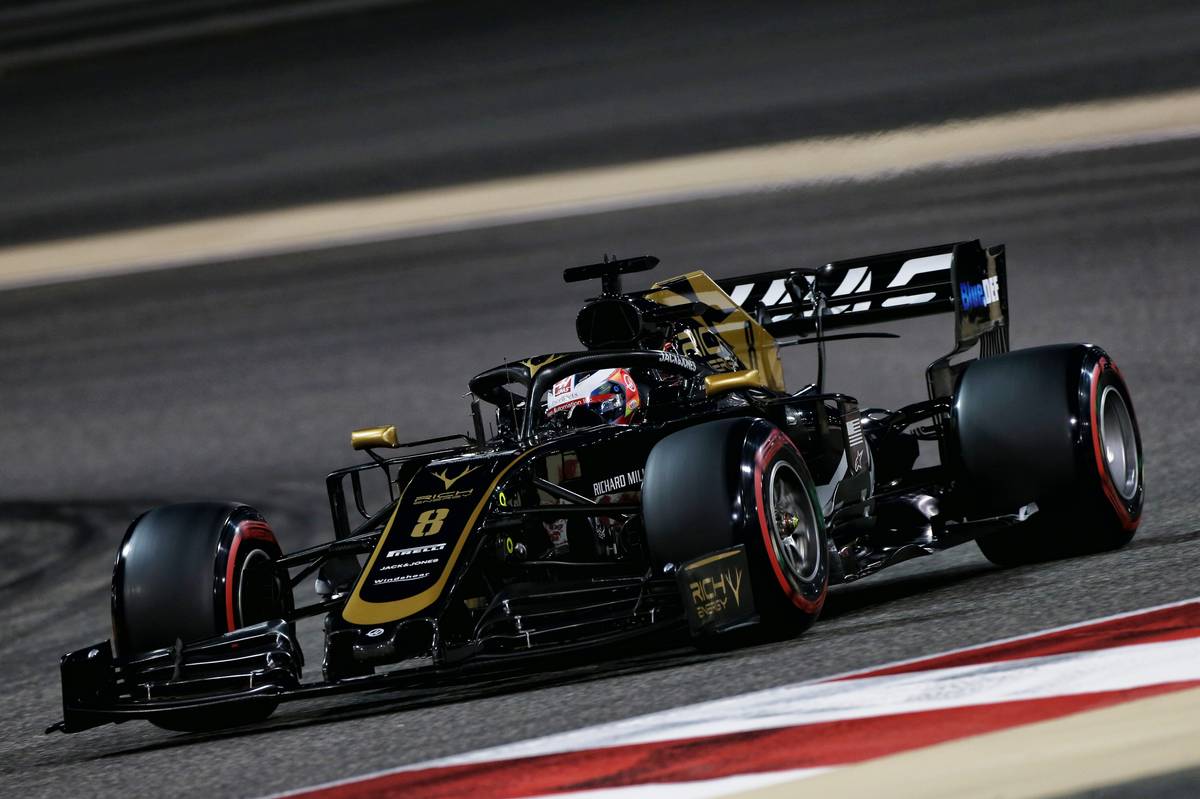 In addition to his grid demotion, Grosjean was also handed a penalty point on his license, bringing his 12-month tally to 8 points, or 4 points short of an outright race ban, a decision that outraged Steiner.
"He did not do anything wrong," Steiner told Motorsport.com. "There was no radio call. Why should he get a point? That is just like having it out at somebody.
"It is completely inappropriate. It is completely a wrong decision.
"The three grid positions we can discuss, but to give him a [penalty] points…guys? Where are we living?"
The controversial decision followed a meeting on Friday in Bahrain between FIA officials, stewards and the drivers during which a debate took place over the implementation of a more lenient approach by the stewards to on-track incidents.
Steiner believed that Saturday's decision defeated the very purpose of F1's "let them race" policy.
"You try to chat with them [the stewards], but if you don't get it you don't get it. If you don't want to get it you won't get it. I don't know," said the Haas boss.
"They had a meeting with the drivers yesterday where they had a good talk with them, but I don't know what they talked about because it looks like they wasted a lot of daylight.
"They talk and they talk and then they do what they feel like without considering any factors."
Gallery: The beautiful wives and girlfriends of F1 drivers
Keep up to date with all the F1 news via Facebook and Twitter