Daniil Kvyat was at a loss to understand why he was given a drive-through penalty by the Chinese Grand Prix stewards following a three-way first lap clash with McLaren's Carlos Sainz and Lando Norris.
The Toro Rosso driver was running through Turn 6 on the opening lap when a twitch of oversteer and opposite lock put him in contact with Sainz which then sent the Toro Rosso into the path of Norris.
Both McLaren's were damaged during the encounter, with Norris eventually retiring while Kvyat was also forced to call it a day.
The Russian driver felt the clash had been the result of circumstances and disagreed with the stewards' drive-thru penalty decision, with Kvyat also handed two penalty points on his licence.
"I saw it many times and I totally disagree with the penalty and I will speak with the stewards to find out their opinion," said Kvyat.
"It was a corner exit and the car was already totally straight, and the regulations says I have to leave a car width with the car next to me.
"It was three cars in one corner and one car [Norris] coming back on track very sharply so the other car [Sainz] was sandwiched behind, and then I went in the air and went into Norris' car.
"These things happen, especially on lap one, so it's why I don't understand this, so I'll speak with the stewards behind closed doors about it."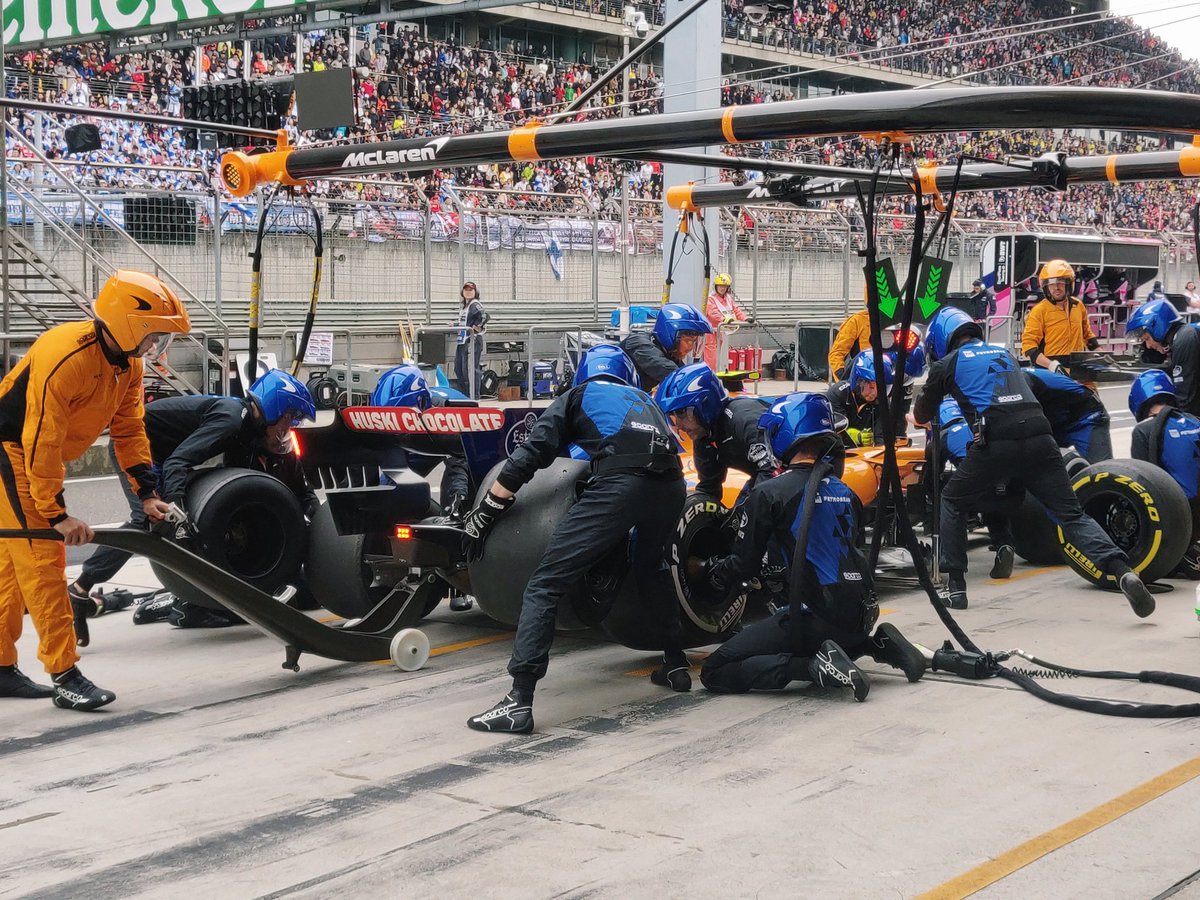 Sainz felt that Kvyat should have been more cautious, precisely because the commotion took place on the opening lap of the race.
"We were just all fighting in Turn 6, and at the exit of the corner I think someone didn't enjoy going side by side and opened the wheel a bit too much and created a bit of a melee, let's put it like that," said Sainz.
"I don't pray for penalties or ask for penalties. I just ask for a bit more patience in lap one.
"It's a very long race in Shanghai, there's overtaking opportunities, [Alex] Albon finished in the points starting from the pitlane.
"It just shows - lap one, yes, it's important, but in places like Shanghai it's a long race and you just need to be patient."
Norris hadn't yet seen a replay of the incident, so deferred to the stewards' call. But The McLaren rookie lamented the consequences of the clash for his team.
"I didn't see so I can't say exactly whose fault it was but if the stewards have said that then it's a shame because he effectively took both of our cars out of contention for getting points - which was possible," said Norris.
"It's never nice to have contact with anyone, so for one guy to ruin both McLarens' races is frustrating."
Gallery: The beautiful wives and girlfriends of F1 drivers
Keep up to date with all the F1 news via Facebook and Twitter