Mercedes reserve driver Esteban Ocon says the German outfit's current positive atmosphere won't prevent an outright "war" on the track between Lewis Hamilton and Valtteri Bottas.
Mercedes has scored four consecutive one-two finishes so far this season, with its drivers sharing top spoils although Bottas leads Hamilton in the championship by a single point thanks to the fastest lap bonus he achieved in Melbourne.
Ocon is sitting on the sidelines this season, impatiently waiting in the wings, hoping to graduate to a race seat with Mercedes in 2020 although that prospect is dimming with each outstanding performance from Bottas whose contract is up at the end of the 2019.
In the interim, the Frenchman is embedded on race weekends with the Silver Arrows squad and thus has a great vantage point from which to assess the inner team battle between the Mercedes drivers.
"There is a very, very good atmosphere," Ocon told broadcaster Canal +.
"I think that obviously when you belong to a team like this, that achieves records every year and performs as much, it motivates everyone.
"So, obviously, everything is going very well within the team."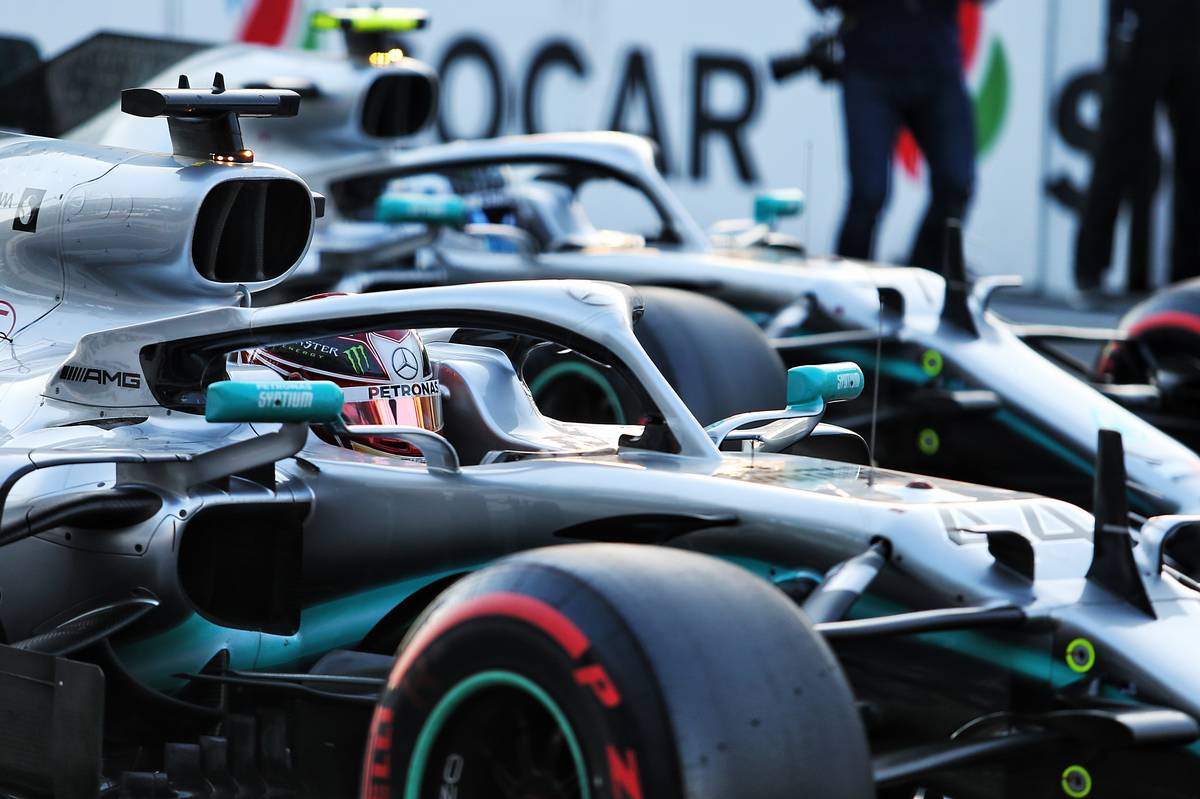 Should a fight for the title continue to oppose Hamilton and Bottas, Mercedes boss Toto Wolff has already warned that he won't let the relationship between the two men dissolve as it did in the past between the reigning world champion and Nico Rosberg.
However, Ocon sees the rivalry at Mercedes only getting more intense as the season unfolds.
"I'm sure that Lewis will not want to stay behind Valtteri," added Ocon.
"Valtteri will want to beat Lewis and Lewis will still want to beat Valtteri. So, I think it's going to be the war until the end of the season."
Gallery: The beautiful wives and girlfriends of F1 drivers
Keep up to date with all the F1 news via Facebook and Twitter