Mercedes boss Toto Wolff won't accept a deterioration of the relations between his drivers like the disruption that occurred in the past between Lewis Hamilton and Nico Rosberg.
Mercedes enjoyed another perfect score in Baku on Sunday, with the German outfit achieving its fourth consecutive one-two.
Hamilton and Valtteri Bottas are now level in terms of race wins but the Finn heads the drivers' standings by a single point thanks to the bonus digit awarded to him for fastest lap in Melbourne.
The tight head-to-head battle between Hamilton and Bottas isn't unlike the dominate rivalry that pitted the former against Rosberg from 2014 to 2016, a fact that isn't lost on Wolff.
"It reminds me a little bit [of 2014, '15 and '16]," said Wolff in Baku.
"You have two drivers that have the ambition and the ability to win a championship and it's up to us, together with them, to be very aware of that situation and remember that very quickly Vettel or Leclerc could be back into the game.
"We mustn't be carried away with the four first results."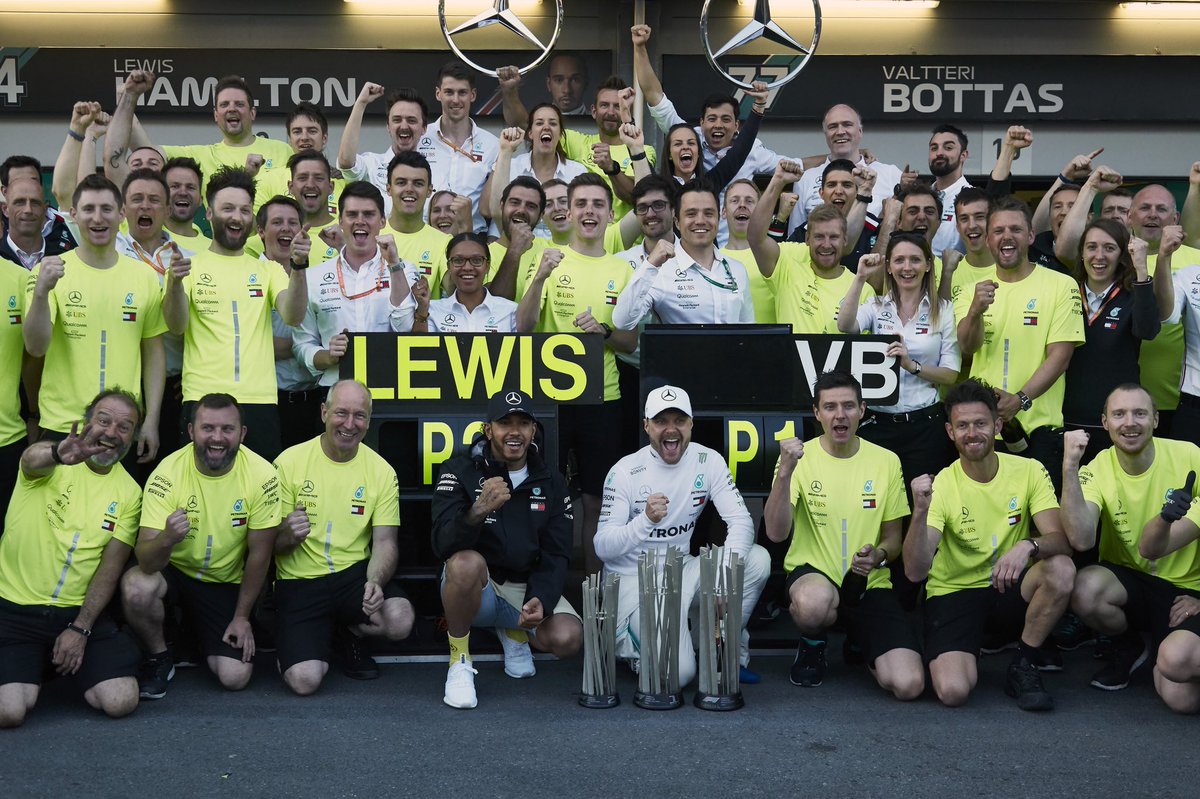 Unlike the contentious relationship that prevailed between Hamilton and Rosberg during their years of domination, the current rapport between Mercedes' drivers is respectful and even somewhat friendly.
Wolff intends to keep it that way.
"We are lucky that they have a very good relationship," he added.
"They get on with each other, there is not a lot of games in the background. And I'm very happy about that.
"But as a matter of fact, we have to be conscious. We have seen relationships deteriorate. Both of the drivers, the respect needs to stay there.
"We're very strong as a team and we wouldn't allow the relationship between drivers to deteriorate to a point that it has a negative effect on the team.
"If that would ever be the case, again after Nico and Lewis we would issue yellow and red cards."
Gallery: The beautiful wives and girlfriends of F1 drivers
Keep up to date with all the F1 news via Facebook and Twitter