Ferrari boss Mattia Binotto says a timing blunder by the Scuderia was responsible for Charles Leclerc's ruinous exit from qualifying in Monaco.
Leclerc, running for the first time for Ferrari in front of his home crowd, was hoping to pull off a good result on Saturday that would set have him up nicely for Sunday's race.
Alas, it all went wrong as soon as Q1 when the Ferrari pitwall wrongly estimated the time left for Leclerc to achieve a second run that would have secured his spot in Q2.
A despondent Leclerc questioned his team's strategy which has left the Monegasque on the back foot for tomorrow's race which he will start a lowly 15th.
"This is not a good day with us, we made a mistake," admitted Binotto who conveyed the media for a post-qualie presser.
"We made a misjudgement of what we thought was the cutoff time.
"That is the threshold of time of which we think we have made it into the next session and that cutoff time is calculated in real time based on data we see on the track.
"It's based on the sectors we see from the competitors and the drivers.
"On top of that cutoff time, we have a little bit of margin built in and that margin is usually good enough for any tolerances of any uncertainties that might happen."
Not only were Ferrari's cutoff time estimates wrong, it doubled-down on its mistake by also under-estimating the built-in margin of tolerance.
"Certainly what happened today shows that the margin we applied wasn't sufficient, and the track improvement was quite large at the end of Q1.
"Also the margin wasn't considerate enough of the driver's ability to improve confidence at Monaco.
"Certainly this is a factor at Monaco and that isn't sufficient to calculate a cutoff time at Monaco and today, that margin needed to be bigger."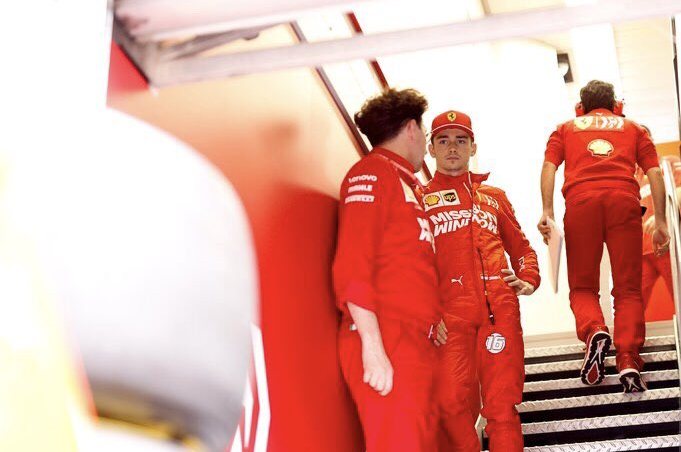 Binotto says the team's predicament was a consequence of its desperate need to improve its results, which justified a fair amount of risk taking.
"We are facing a situation where we need to catch up in the points, and we need to catch up in terms of our competitors," added the Swiss.
"To do that, we have to take some risks as well. By taking margin on everything we do, like today taking margin with using another set of tyres to get into Q2 and taking risks was key to us performing in Q2 and Q3."
Gallery: The beautiful wives and girlfriends of F1 drivers
Keep up to date with all the F1 news via Facebook and Twitter