There's no doubt that Ferrari's Charles Leclerc has a bright future ahead of him in F1, and one that will likely include many great battles with long-lasting rival Max Verstappen.
Grand Prix racing's front-running young guns have been duking it out since their karting days, although Verstappen's mercurial rise allowed the Dutchman a head start in F1 over the Monegasque.
As they are reunited once again on the same grid and with competitive cars, they often race in close contention with each other, much to the fans pleasure and to their very own satisfaction.
"We had some very good fights in karting that didn't always end in a good manner, but it was fun, good times," remembered Leclerc, speaking to the BBC.
"I can't wait to have more with him. In the end, we have done most of our career together, so it is fun to find ourselves again here in Formula 1."
As pundits project a future rivalry between Leclerc and Verstappen worthy of the on-track feuds that pitted Senna against Prost, Schumacher against Hakkinen or Hamilton against Rosberg, the Dutchman insists the pair's relationship is no longer as contentious as it was during their karting days.
"We race each other really hard, and of course we had our moments in karting," Verstappen told Autosport.
"But I think you all grow over that, and we are both in Formula 1 now, we are both living the dream. We are both racing where we wanted to be, and when we were in go-karting that was our dream.
"If you can be there together it's of course amazing, and I have a lot of respect for Charles."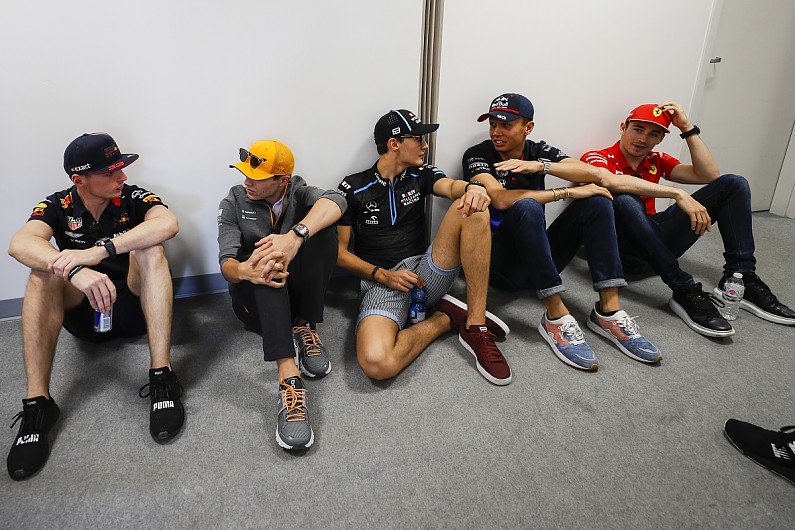 While Leclerc is already a staunch opponent on the track of the Red Bull driver, Verstappen is expecting others to eventually join the party at the front.
"He is a great driver, but I'm not expecting to only fight him," Verstappen revealed.
"There are more young talents like Lando [Norris], potentially George [Russell], maybe Alex Albon.
"A lot of young talents now are coming in and if they have the right car, they can do a great job as well."
Gallery: The beautiful wives and girlfriends of F1 drivers
Keep up to date with all the F1 news via Facebook and Twitter