Like Ferrari, Pirelli will also be racing at home this weekend at Monza's Temple of Speed, a track that places varying demands on the rubber that meets the road.
Pirelli selection for the Italian Grand Prix includes the hard C2, medium C3 and soft C4 compounds, a choice broadly similar to last year, although the current red-rimmed C4 tyre is softer than the 2018 supersoft.
Teams run the lowest downforce possible at Monza, to maximise top speed on the long straights, which means that the tyres have to provide maximum mechanical grip through the corners.
"Monza is still a huge challenge for drivers, cars and tyres: a bit like Spa, who took place last weekend," says Pirelli F1 boss Mario isola.
"Unlike last year though, we don't have the same tyre nomination for both races. While Spa featured harder tyres compared to 2018, at Monza the softest choice is slightly softer than last year.
"With the fastest-ever lap in Formula 1 history set in qualifying at Monza last year, and a tendency for the cars to be even faster this year, we might see more history being made this weekend.
"While Monza is traditionally renowned as a place where it's hard to overtake, last year's race also showed how tyre strategy can make an important difference.
"For the last two years it has rained at some point during the Monza weekend as well, adding another variable to what is always a very closely-fought race with small margins."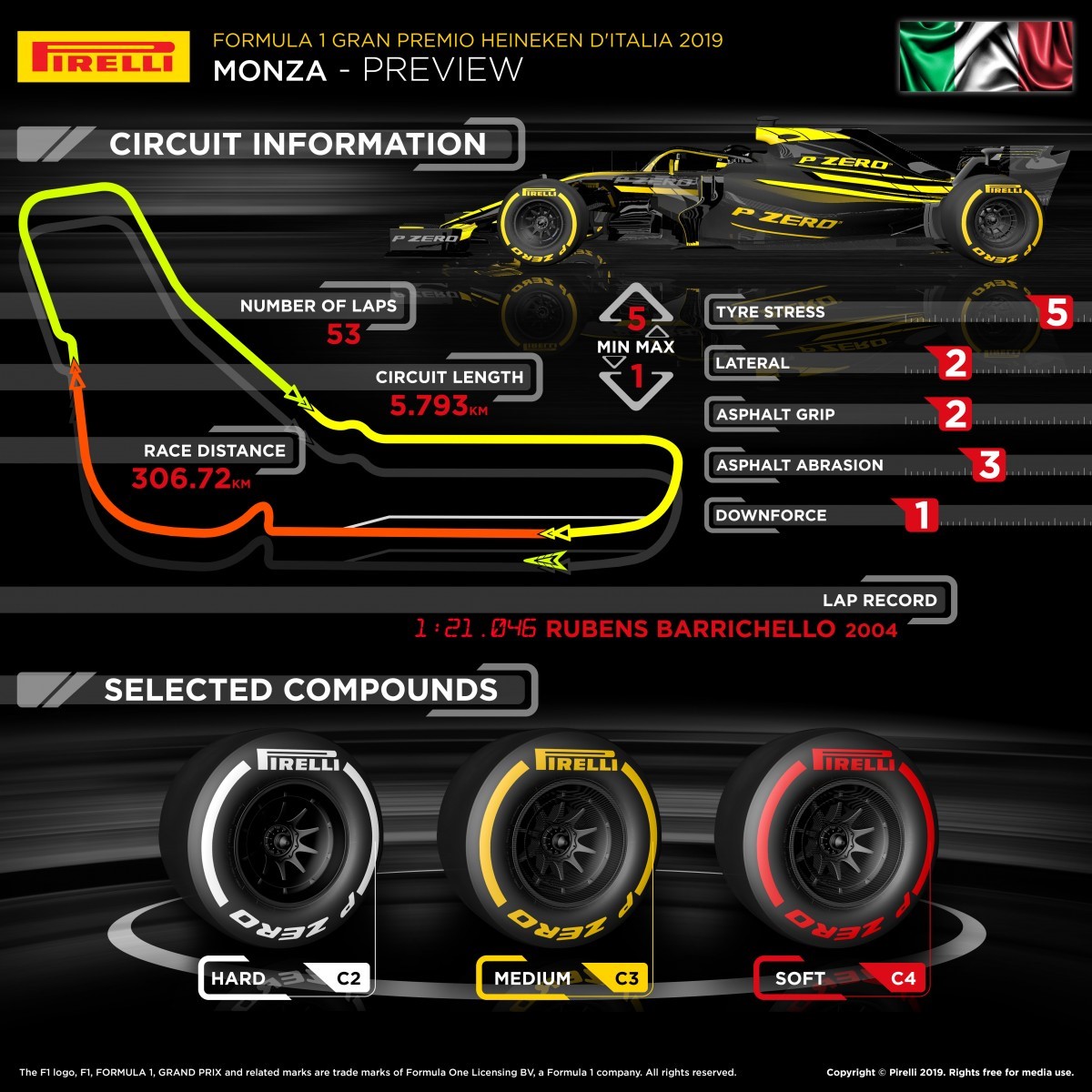 Keep up to date with all the F1 news via Facebook and Twitter