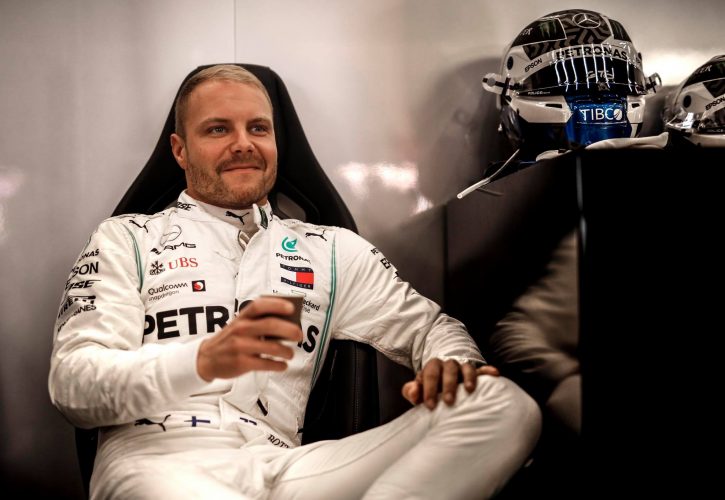 Valtteri Bottas says he been feeling better since he secured his future with Mercedes, and wonders whether the uncertainty that surrounded his fate before F1's summer break had an impact on his performance.
Bottas kicked off his 2019 campaign with two wins in the first four races, drawing level with teammate Lewis Hamilton at that point.
However, the Finn failed to score a single win in the following eight events while Hamilton added six victories to his tally, stretching is lead over Bottas in the drivers' standings to 63 points.
Bottas questions whether his contract negotiations over the summer ha a bearing on his results.
"It's always the same," Bottas said. "I can't say honestly if it made a difference or not.
"I can only say that it's not going to make a difference in the future, knowing that everything is done.
"It's impossible to say how it can affect your thinking process, your racecraft, your weekend preparation if there's' talks going on or not.
"Knowing myself, I perform better when things are done and there are no disturbing things from that side. So, I'm definitely feeling better than before the break."
While he was dominated by his teammate after Baku, Bottas remained a consistent points scorer, retiring from just one race: the German Grand Prix at Hockenheim where the 30-year-old crashed under the mixed conditions, eight laps from the checkered flag.
Were his contracts talks at the bike of his mind a subconscious distraction in that instance?
"It would be nice to know if a couple of the mistakes I did, like let's say Hockenheim if it had an effect or not," reflected Bottas.
"But I can't say, honestly. When I went off, I was not thinking, 'do I have a contract for next year or not?'. But if it affects somehow, who knows."
Keep up to date with all the F1 news via Facebook and Twitter