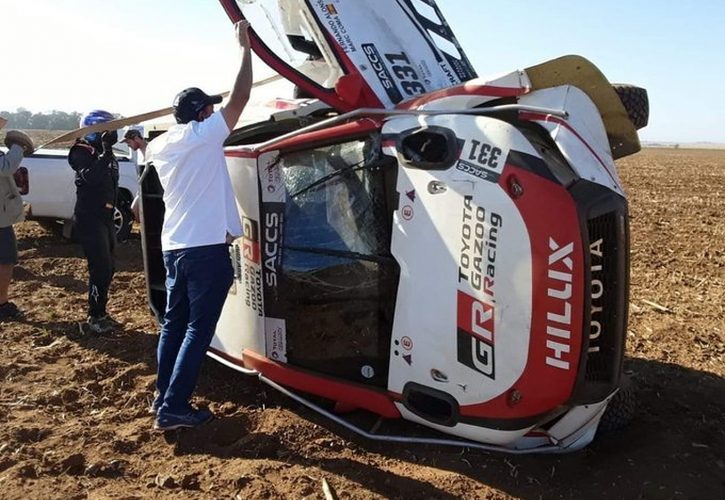 Fernando Alonso endured a tough start to his rally-raid career, the Toyota Gazoo Racing driver rolling his Hilux on the first stage of Saturday's Lichtenberg 400 event in South Africa.
Alonso and co-driver Marc Coma were fit and well after the mishap which set the pair back by 8 minutes and also forced them to complete the remainder of the 187-kilometer dusty loop wearing goggles as their car's windshield had to be removed.
Alonso and Coma's troubles were far from over however with more bad luck awaiting the Toyota chargers on the event's second stage.
Overall, Alonso's times proved competitive relative to Gazoo Racing teammates Giniel de Villiers and Henk Lategan, until the two-time F1 world champion was stopped dead in his tracks again by… a damaged windscreen, caused by a collision with a bird!
Alonso and Coma made it to the end of the stage but were not classified due to the lost time.
The Spaniard took to Twitter to describe his day's adventures.
"A thousand and one things today! Many 'first times' and some things we had to discover…
I overturned✅
Repairs✅
Driving with motocross goggles✅
Swallowing dust
Running out of windshield again, now with a bird✅
Puncture
"Intensive learning. See you soon and with more ✊," he wrote.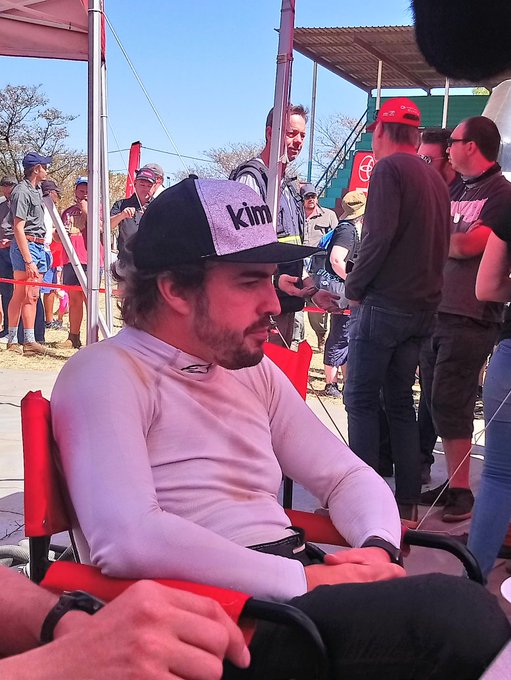 Alonso and Coma's venture into the South African Cross Country Series was part the Toyota pair's preparations for the grueling Dakar rally-raid that will take place at the start of next year in Saudi Arabia.