Legendary F1 designer Adrian Newey and Formula E champion Jean-Eric Vergne are among the founders of the Veloce Racing team that will tackle the new Extreme E series in 2021.
Veloce Racing is an affiliate of the Veloce Esports organisation and includes among its founders, in addition to Newey and Vergne, the Red Bull designer's son Harrison as well as Daniel Bailey, Rupert Svendsen-Cook and Jack Clarke.
The brainchild of Formula E founder Alejandro Agag, the Extreme E series will see 12 teams and drivers race around the world in an epic off-road challenge that will visit the Arctic, the Himalayas, the Sahara desert, the Amazon rain forest and islands in the Indian Ocean.
As well as promoting electric technology, the series will highlight the damage climate change is doing to these eco-systems.
A final five-event calendar will be announced in due course.
"Everyone involved in Veloce Racing is extremely passionate about racing, competition and cutting-edge technology, as well as tackling environmental issues that face the world today, so we couldn't be happier to be taking part in Extreme E," said Newey, described as the "lead visionary" for the Veloce team.
"The series is an exceptional platform for drawing attention to the Earth's environmental challenges and driving change.
"Veloce will play an active role in as many of Extreme E's legacy projects as possible to help regenerate the local environments. We now can't wait to get started on our campaign."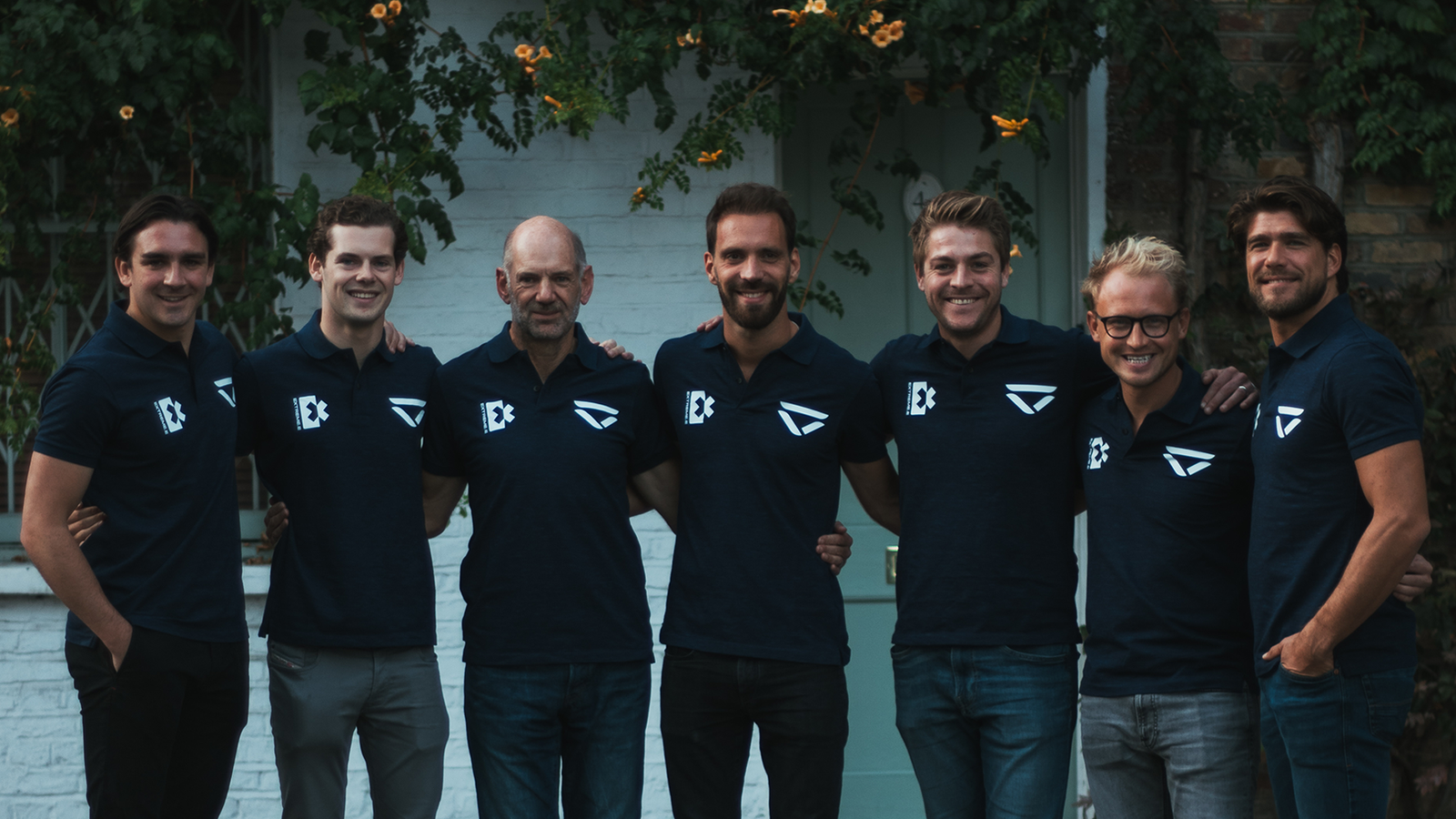 Extreme E will kick off in 2021, with Greenland announced as its first race location.
Formula E teams HWA, Abt and Venturi will also be part of the great adventure, while the series has launched a 'drivers programme' for those who wish to compete in Extreme E.
Six-time world rally champion Sebastien Ogier and Formula E champion Lucas di Grassi have already committed to the programme, as well as W Series winner Jamie Chadwick and DTM star Timo Scheider.
"Today marks another great step for Veloce," said DS Techeetah FE driver Jean-Eric Vergne. "I have always believed in the vision of Alejandro Agag and I strongly believe in the success of Extreme E.
"For me, it was clear I had to be involved in the series ever since I saw the concept, and together with my other co-founders we have worked incredibly hard to make this happen – we plan to be disruptive in our approach as we drive awareness to climate change.
"I would also like to welcome Adrian Newey on-board. His expertise and outstanding career in the sport will no doubt bring unbeatable added value to our team. I had the privilege of working with Adrian when I was driving for Toro Rosso in F1, so it is a great pleasure to be reunited again to create something very special."
Alejandro Agag was delighted to welcome Veloce Racing among as a contender in motorsport's next great adventure.
"It has the input of a true technical genius in Adrian Newey and the backing of a world-class driver in Jean-Éric, as well as a number of highly-driven young entrepreneurs," said Agag.
"In every area of the sports industry we have seen established teams founding Esports equivalents but this is one of the first examples where an Esports company has bought into a traditional sports series.
"I believe it marks a radical move for the industry."
Gallery: The beautiful wives and girlfriends of F1 drivers
Keep up to date with all the F1 news via Facebook and Twitter