Here we go again! After F1's plans of racing down Biscayne Boulevard were scrapped by local residents last year, the people of Miami appear even less enthusiastic about an alternate site located around the Miami Dolphins stadium.
Earlier this year, Miami Grand Prix promoter Stephen Ross had suggested hosting a round of the F1 world championship in the vicinity of his Hard Rock Stadium.
The project gained momentum because of the lesser amount of red tape to cut through, but according to the Miami Herald, homeowners who live near the Dolphins stadium are being that they won't like the sound of F1 cars rushing around their neighborhood.
Acoustics expert Colby Leider - who has obviously never heard the muffled melody of hybrid F1 engines - claimed in a report that residents would face the risk of permanent hearing damage if they opened their streets to Grand Prix racing.
"That's like having firecrackers go off inside your house," said the 'expert'. "I know I would not want this in my backyard."
Leider also quoted an article from TheDrive.com in which the author likened the sound of a modern F1 car to "a vacuum humping a goat", a mentally devastating but absolutely accurate image.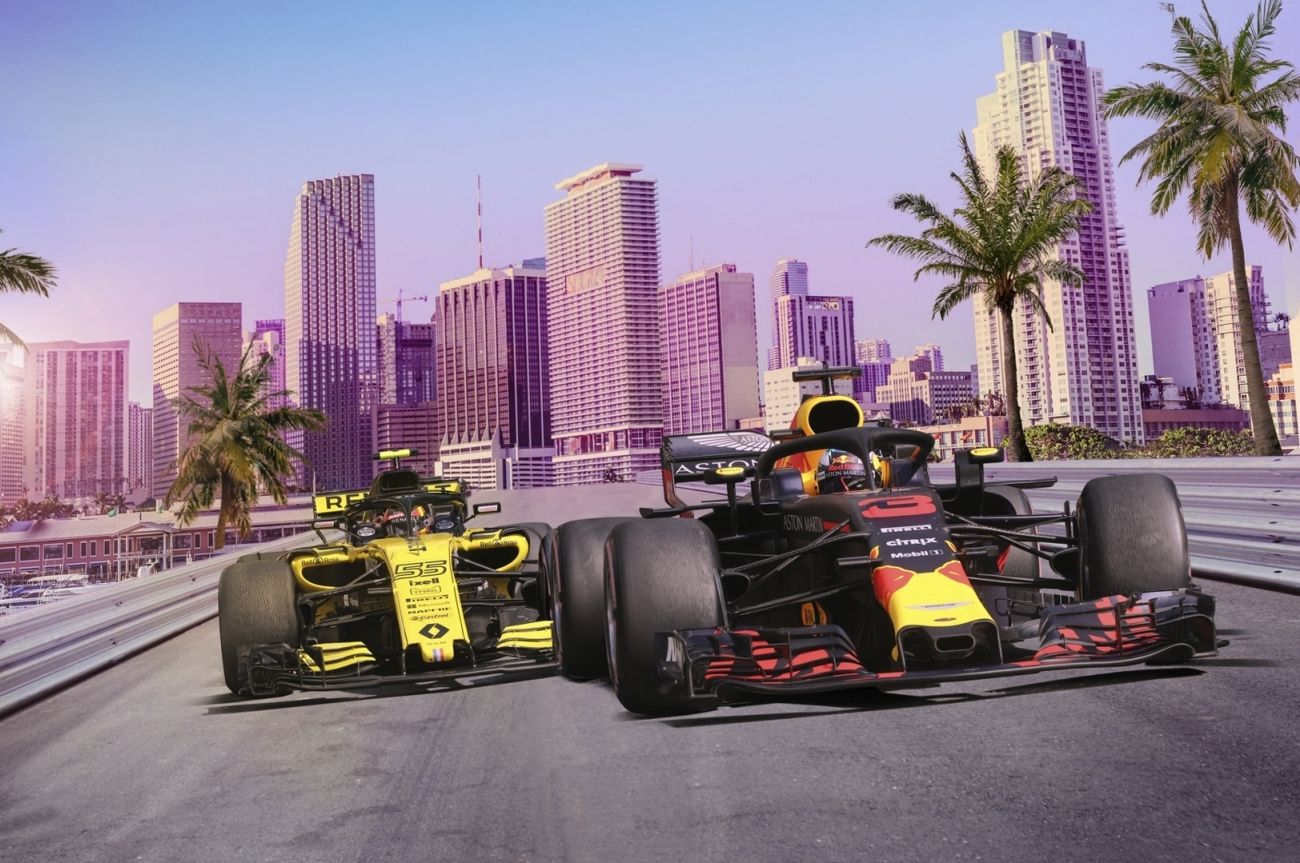 In a meeting on Tuesday evening, representatives from the Dolphins stated their case in favour of hosting an F1 Grand Prix to the people of Miami, insisting such an event had the potential to draw 200,000 people and generate a healthy economic return for the area.
"It's equivalent to having a Super Bowl that comes back every year," said Marcus Bach-Armas, senior director of legal and government affairs for the Dolphins.
"We'll work with the community, we'll work with local governments, to make sure we put in a plan that mitigates any effects to the community ultimately."
However, County Commissioner Barbara Jordan remained unimpressed.
"It solidified my position as a no, in terms of something this community does not want," she said.
Gallery: The beautiful wives and girlfriends of F1 drivers
Keep up to date with all the F1 news via Facebook and Twitter