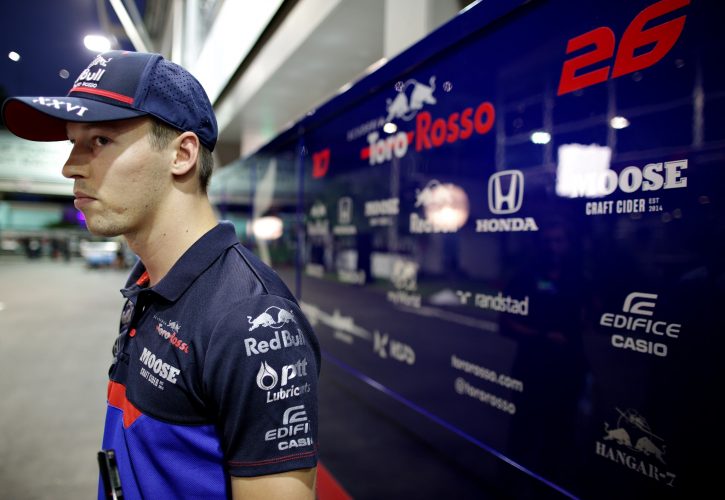 Any hopes Daniil Kvyat had of stepping back up to Red Bull Racing in 2020 were permanently squashed by Helmut Marko in Singapore.
Red Bull is currently evaluating Alex Albon who was promoted to the Milton Keynes-based outfit after the summer break following Pierre Gasly's disappointing performances.
Marko has made clear that the choice of who will race alongside Max Verstappen in 2020 will be limited to Albon and Gasly.
"We will make our evaluation after Mexico," Marko told Sky F1 in Singapore.
"Also Kvyat is confirmed for next year already, or at least internally it's clear. Then it's between Gasly and Albon."
Marko said the main condition for Albon to secure his future with Red Bull will be his ability to challenge Verstappen as the pressure only spurs on the Dutchman.
"I think he [Verstappen] needs a teammate who is very near to him and I think we found it in Albon," said the Austrian.
"So far he's doing well and he's steadily improving.
"Don't forget he had never been here before and he's by far the quickest of the rookies on this circuit. But for the team you need a strong teammate as well for the championship."
Gallery: The beautiful wives and girlfriends of F1 drivers
Keep up to date with all the F1 news via Facebook and Twitter