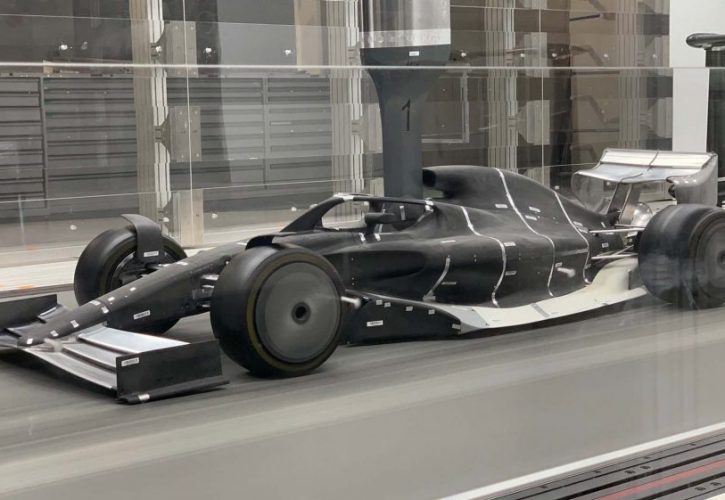 Formula 1 team principals have fired a warning shot across the bows of the sport's decision makers about making the rules on future car design too prescriptive.
The FIA, Liberty Media and team bosses are currently deep in discussion about changes to the sporting, business and technical regulations that will take effect from 2021.
A particular focus is on improving the on-track competition by allowing cars to run closer together which means changes to aerodynamic rules. At the same time, attempts to cut costs is leading to a push for standardised parts.
As a result, teams fear that they could lose the freedom to innovate and leave the grid full of identical 'cookie cutter' cars.
"I'm just a bit scared that if the room of freedom is too small at the end, we will end up with [something] like a monotype," Alfa Romeo boss Frederic Vasseur said. "Except it won't be a monotype, and we will have to spend millions for this."
Red Bull team principal Christian Horner said that he doubted any of the aero experts in the sport were feeling "particularly excited" about the current proposals as they stood.
"There's probably a few long faces in the aero department," he said. "And that's not just unique to Red Bull.
"[These rules] raise some questions which will no doubt be put forward in the coming meetings, which we seem to be having endless amounts of. We will see where they end up."
Haas F1 team boss Gunther Steiner was another of the team bosses to call the new rules "too prescriptive", but Renault's Cyril Abiteboul was more in favour of the approach as it was currently shaping up.
"I think it's not bad to start with some things that are fairly prescriptive," Abiteboul commented.
And his Mercedes counterpart Toto Wolff said that he had been reassured by conversations the teams had held in Singapore with FIA president Jean Todt, and Formula 1 CEO Chase Carey.
"It's clearly nobody's intention to have a GP1 formula with silhouette cars," Wolff said. "Aerodynamics should still be a differentiator. That's acknowledged by all stakeholders at the table.
The already-delayed final deadline for an agreement is next month and Wolff acknowledged that there was still a lot of work to do. "We've got to make another loop around the regulations, have another look at them," he said.
Wolff added that it was important "to see if we can find a compromise between what's on the table on the moment - which is very, very limited in terms of the aero development - and on the other side, with as much freedom as we have today."
Gallery: The beautiful wives and girlfriends of F1 drivers
Keep up to date with all the F1 news via Facebook and Twitter