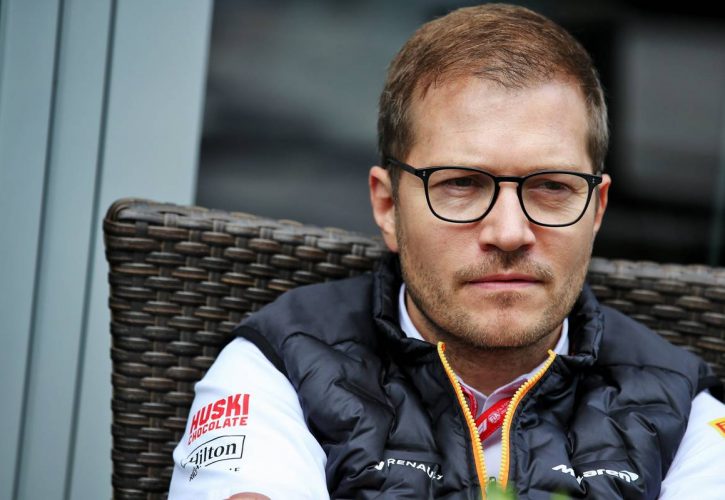 McLaren F1 boss Andreas Seidl is supportive of F1's efforts to experiment with changes to the race weekend's format, as long as the new ideas preserve the sport's DNA.
From qualifying races to reverse grids, F1 has tabled several new concepts that could be trialed in 2020 at a handful of events.
While the reverse grid idea has many drivers like Lewis Hamilton and Sebastian Vettel up in arms, Seidl believes everyone should keep an open mind and discuss things "behind closed doors".
"It's still early days in terms of details and what is on the table to discuss," the McLaren boss told Sky F1. "In principle, for McLaren, we support to try different stuff.
"We should all be open in the paddock to try different stuff as long as we don't touch the DNA of Formula 1. But I think this is not in danger with different proposals that are around.
"Again, it is still early days and I would also like to discuss it first with the teams, the FIA and Formula 1 behind closed doors because I don't think there is much benefit for all of us to have all these different wild stories around which are going through the paddock at the moment."
Formula 1's chiefs and the teams are still in the process of defining Grand Prix racing's 2021 regulations which are still expected to be set in stone by the end of October.
Seidl admitted that the teams were split or united according to their affinities and interests, but overall the German claimed to be satisfied with the current status of the discussions, although several team principals have expressed their opposition to the prescriptive nature of the future regulations with regard to aerodynamic design.
"For sure, there are different interests around and some alliances also," explained Seidl.
"I can only talk for ourselves, we as McLaren want to be a major player in the sport. We are an independent team and we can speak for ourselves.
"This is what we're doing in these meetings. We are very happy with what we've seen so far," he added.
"It's normal that we're still having these discussions, but we have full trust the FIA and F1 to pull through now, we like what is on the table and we fully support it."
Gallery: The beautiful wives and girlfriends of F1 drivers
Keep up to date with all the F1 news via Facebook and Twitter