Haas' Kevin Magnussen cut a dejected figure in the drivers' pen in Sochi, frustrated by a stewards' call that could have cost him a lot more than a couple of championship points.
Magnussen crossed the checkered flag P8 but a 5-second time penalty for failing to pass to the left of the controversial bollards positioned in the run-off area of Sochi's Turn 2.
The stewards' sanction had both team principal and driver up in arms over the radio on the cool down lap.
"If we wouldn't have a stupid, idiotic steward we would be eighth," said a dispirited Steiner. "Thanks Kevin, great job in driving thank you."
"Thanks buddy," replied Magnussen. "What a load of bullshit!"
When all was said and done, Magnussen elaborated on his frustrations and his disputed punishment which came while he was racing Racing Point's Sergio Perez and McLaren's Lando Norris.
"That penalty could have meant disaster for us, it was such a harsh penalty, for nothing," said the Haas driver.
"We have this Turn 2 which is a nightmare corner, drivers have complained about it so many times. The FIA have tried their best to put cones and bollards and kerbs…
"I come off to the run-off with a lot of speed, and I'm thinking it's not a good idea to try and stop the car and turn it. I'm focused on try to keep the car in control and get through this bollard thing safely.
"I come out, I've lost the position and lost a lot more time than I would have gained by going behind him [Norris]. I've lost a whole lot of lap time going through there."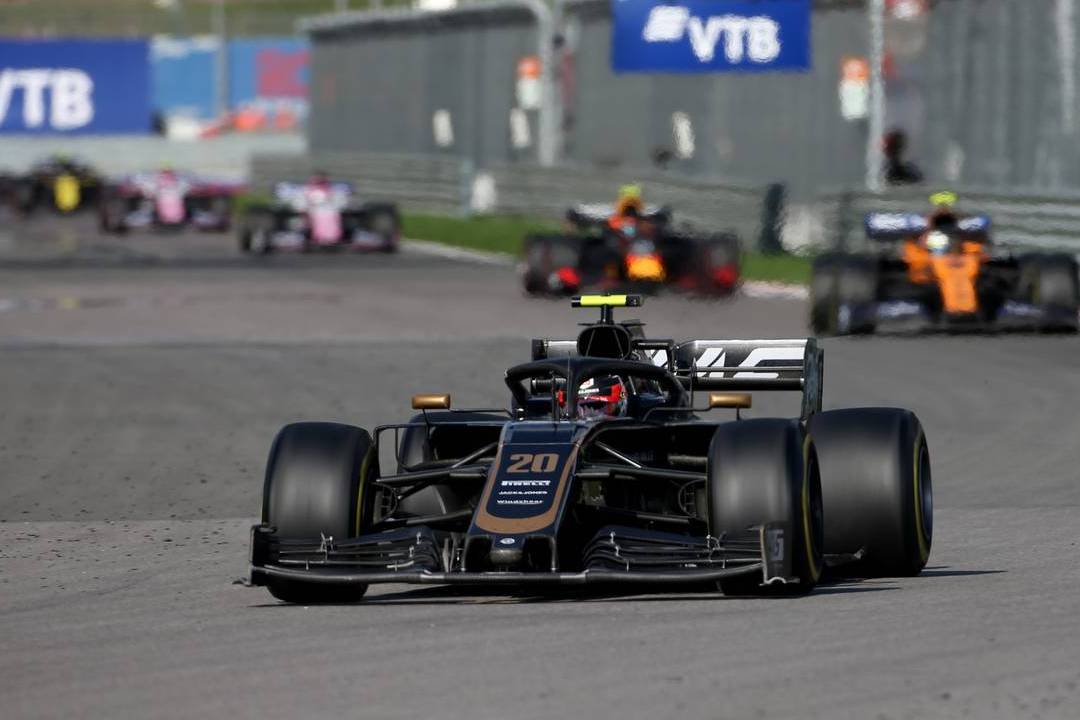 Magnussen just couldn't wrap his head around the stewards' decision given the fact that his maneuver had lost him not only time but also a position.
"It's a 100 percent a grey situation," he added.
"It's not black and white, and they choose to give me a penalty. Why would you give me a penalty when I haven't won anything, in fact I've lost the whole lap?
"I just don't think it's fair to give Norris that position and McLaren those points because he didn't deserve it and it's not like I made myself undeserving of that eighth position."
Despite his frustrations, the 26-year-old chose to see the glass as half full.
"Actually, we've had a very good weekend," he said. "The car's been back in shape.
"I think we could have been 'best of the rest' yesterday, both me and Romain showed that in qualifying.
"I just messed it up, didn't make it through to Q3 unfortunately but tried to make up for it today.
"I think though, I can speak for the whole team to say it's been a great relief this weekend to be in contention from the beginning. It's been a great job from the whole team to keep their heads up."
Gallery: The beautiful wives and girlfriends of F1 drivers
Keep up to date with all the F1 news via Facebook and Twitter