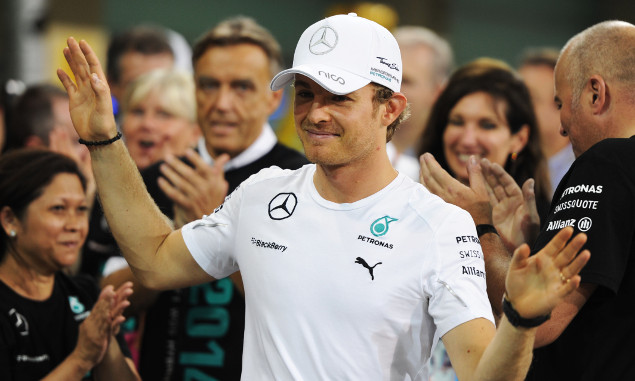 Nico Rosberg says he was able to quickly get over the disappointment of missing out on last year's drivers' championship.
A season-long battle between Rosberg and his Mercedes team-mate Lewis Hamilton was decided at the last race of the season in Abu Dhabi, where Hamilton took victory to secure his second world title. Rosberg insists it didn't take him long to move on from last season as he switched off from racing over the winter, with his focus now firmly on mounting another challenge.
"Thankfully it goes pretty quickly, when there is success or not success, it takes a few days and I get over it," Rosberg told Sky Sports. "In this case that was great, when it is successful it is not so great as you want to enjoy the moment longer, but it is quite short lived always. I am ready to go again definitely, it's been a long break.
"For me it was a new experience and I didn't know how it would be, but it has been easy to switch off because it is not all about racing in the end. I noticed that again this winter when I spent time with my family and just enjoyed those moments. Success, and when it doesn't work out, were completely forgotten."
While expecting another battle between himself and Hamilton in 2015, Rosberg said he is wary there is a chance Mercedes could be challenged more strongly this season.
"The biggest challenge first of all is to be my best – that is the first and most important challenge for me – and to be better than ever. Then the second challenge is going to be first of all trying to beat Lewis and then further more trying to beat all the other teams – we have no idea where we stand so we need to wait and see where we are. Of course we had very strong base last year so the chances are good, but we don't know."
Keep up to date with all the F1 news via Facebook and Twitter