Championship leader Lewis Hamilton says Mercedes' achievements in 2019 have masked an "incredibly challenging" year for the Silver Arrows squad.
Mercedes is on the verge this weekend in Suzuka of conquering its sixth consecutive Constructors' title, but the German squad is also likely to become at the end of the season the first team in Formula 1 history to deliver six years of ensuing success in both Constructors and Drivers' championships.
Hamilton and teammate Valtteri Bottas were in a league of their in the first part of the year, securing five consecutive 1-2 finishes from Melbourne to Barcelona.
Hamilton asserted his own leadership with three more wins thereafter, but gradually Mercedes' rivals gained momentum, with red Bull's Max Verstappen clinching two wins over the summer before Ferrari trounced Mercedes at Spa, Monza and Singapore.
While the stats still weigh overwhelmingly in favour of Mercedes, the reality behind the scenes points to anything but an easy season for the team insists Hamilton.
"It's been an incredibly challenging year, which people probably won't appreciate just how hard it's been for us all - it feels like it is increasingly difficult more and more each year," explained the reigning world champion.
"Even though this looks like it's been a more successful year for us it's still extremely challenging, extracting everything from the car and the upgrades and pushing the team forwards in the right right direction. Staying ahead of the competition is not easy.
"What I am hired to do is to bring in the points and help the team get the result and so I am very, very proud to be apart of it when I can come across the line and get that win.
"It's very, very special and it kind of bonds you for life, that memory. It's history as well, so it would be quite specular if we do it this weekend."
As far as Hamilton is concerned, Mercedes' accomplishments and those that have yet to come should position the team at the firmament of Grand Prix racing's history.
"I think it's been an incredible journey that we've had and so much work from so many people who have contributed, even with our partners who enable us to do what we do," said the Briton.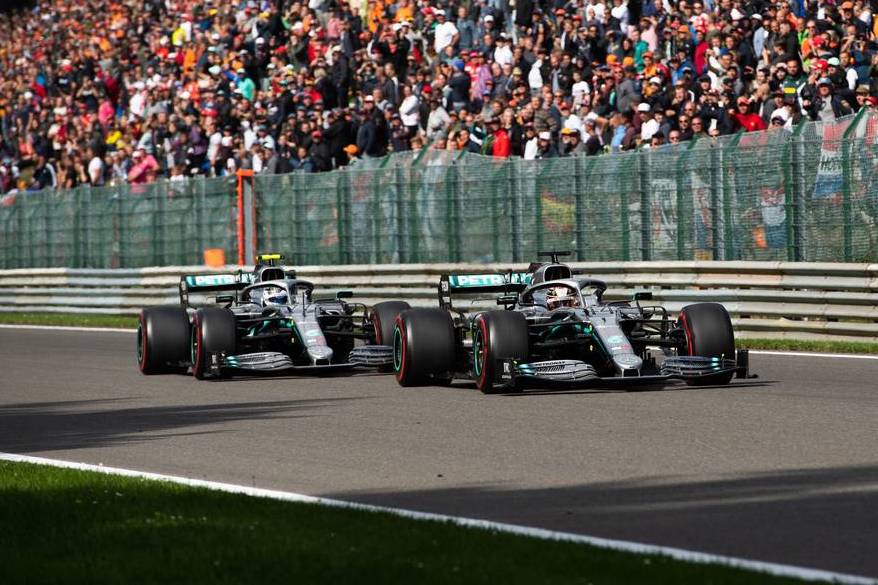 "I don't know if you realise watching how much work goes on in the background because obviously most people tune in to the weekend and see the outcome of so much work, hundreds and hundreds of hours' of work for one weekend.
"I think it just shows the strength in depth, the attention of Mercedes and Daimler as an organisation to continue to be a prominent and dominating figure in the motorsport and autocar industries," he added.
"It's pretty special and I'm really proud to be a part of it."
Gallery: The beautiful wives and girlfriends of F1 drivers
Keep up to date with all the F1 news via Facebook and Twitter