MotoGP's Valentino Rossi says a swap of racing machines between himself and Mercedes' Lewis Hamilton is in the works.
The swap would involve the two legends taking to the track at the same venue and on the same day, with the seven-time MotoGP champion sampling a Mercedes F1 car and Hamilton riding the Italian's Yamaha MotoGP beast.
Rossi has experienced F1 power in the past, having tested on several occasions with Ferrari and clocking in with competitive times.
Hamilton, who has never denied his infatuation with big bikes, tested a Yamaha Crescent Team Super Bike at Jerez last year, also producing some interesting times.
The five-time F1 champion visited the MotoGP paddock earlier this year in Qatar but admitted he was past his sell date when it came to a switch to two wheels.
"I've always been in love with the bike," Hamilton said. "But I'm too old to do MotoGP. I'm not bounce-proof like young Marquez!"
At this weekend's MotoGP at Motegi in Japan, Rossi confirmed that work was going on behind the scenes to set-up a swap.
"It's been a while since we talked about it, it would be a beautiful thing," said the 40-year-old rider.
"They are trying to organize a day in which he tries my M1 and I try his Mercedes, we hope to make it happen. Driving an F1 car is always cool."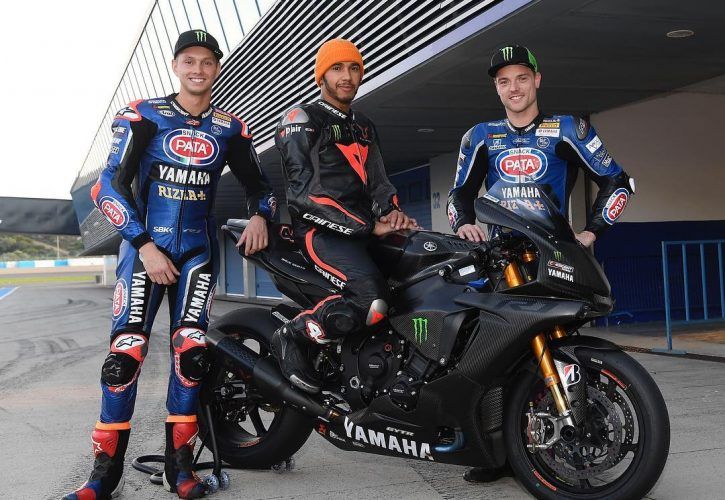 The high-profile swap would be a boon for Rossi and Hamilton's common sponsor, Monster Energy.
However, it remains to be determined where the switch would take place after the end of Rossi and Hamilton's respective seasons.
Abu Dhabi's Yas Marina circuit - where F1 teams will be testing in early December after the final race of the 2019 season - is cited as the most probable venue for the Rossi/Hamilton trade.
Gallery: The beautiful wives and girlfriends of F1 drivers
Keep up to date with all the F1 news via Facebook and Twitter