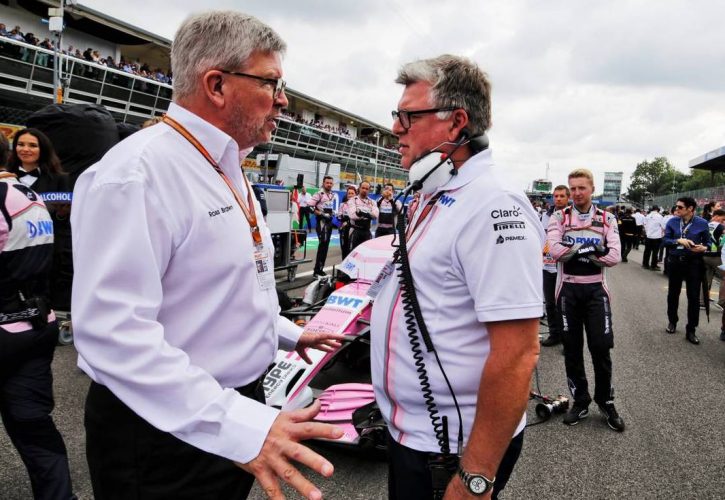 F1 chief Ross Brawn responded to Andy Green's claim that F1's 2021 cars will be "nasty" to drive, insisting the Racing Point tech boss' comments reflected an opinion rather than hard facts.
In a bid to promote closer racing and better overtaking in the future, F1 has introduced a ground-effect concept into the 2021 rules which also will also include a simpler front wing design.
However, Green contends that the restrictions on aerodynamics in this area will lead to "dirty air" upsetting a car's underside venturi, and subsequently to very unpredictable handling.
But Brawn has dismissed Racing Point's conclusions, believing that its research and simulation likely didn't include a the proper tyre model.
"It wasn't that long ago there didn't exist a decent tyre model in terms of the aerodynamic impact the tyre has, because the front tyre is incredibly influential on the way the aerodynamics work," Brawn said, quoted by RaceFans.net.
"One reason we've gone to an 18-inch wheel is partly to reduce that, because the movement of the sidewalls are so extreme on a 13-inch wheel.
"You can imagine in cornering, you've got this very dynamic tyre that's distorting like mad at the contact patch and not distorting halfway up.
"I'd be amazed if Andrew Green has got a tyre model yet of an 18-inch tyre that tells him what the tyres are doing in cornering. We have. I don't think he was.
"But just stepping back, this refinement has only existed in the last few years. I can remember 10 years ago we didn't have the knowledge or simulations. We didn't know what was going on.
"And I don't think the cars 10 years ago were nasty to drive. I think we were a bit less refined than where they are now. So, I think it's a bit premature to say that."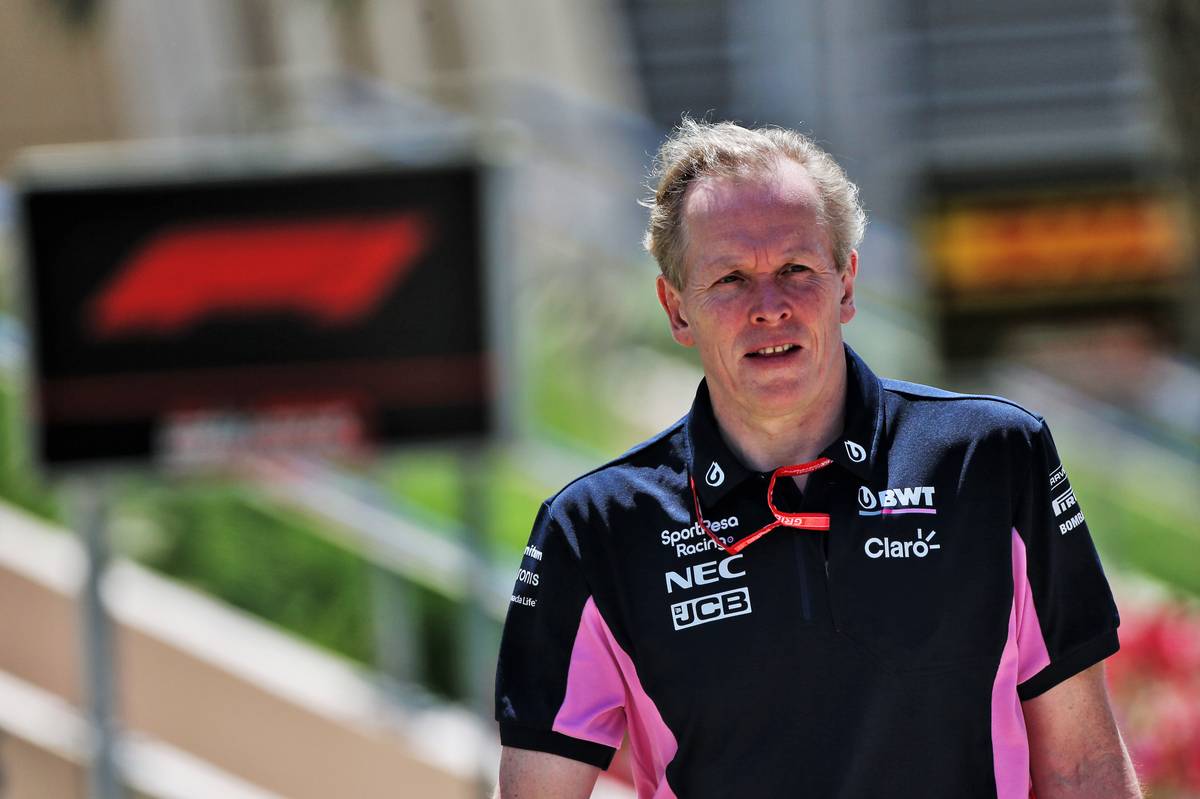 Brawn also doubted whether Racing Point actually had the resources to conduct significant and accurate research into the 2021 regs.
"When we started work on the aero programme, Force India/Racing Point declared they would not be able to support the 2021 programme and have not been able to contribute anything to this program because of the resources they have," asserted Brawn.
"So they've probably done the least amount of work on this program of any of the teams we've been involved.
"So it's a bit of an unfortunate statement to be critical at this stage as I think it's premature and not based on any facts they have, maybe opinion.
"I think once he gets into properly designing his car he'll smooth out any anomalies he may have imagined."
Gallery: The beautiful wives and girlfriends of F1 drivers
Keep up to date with all the F1 news via Facebook and Twitter