Daniel Ricciardo says his home race this year was anything but an enjoyable affair, the Aussie having been "worked to the ground" by the abundant media in Melbourne.
A home race is expected to be a highlight in an F1 driver's year, and even more so when the event happens to be Grand Prix racing's traditional curtain-raiser.
Like his colleagues, Ricciardo is always excited to get back into the groove when Melbourne rolls around. But this year's race was a veritable ordeal for the local hero, and not just because his maiden outing with Renault had resulted in an early retirement.
"I was very frustrated, angry and bitter after Melbourne this year," Ricciardo admitted, speaking on F1's Beyond the Grid podcast.
"I felt like I'd been worked to the ground all week, accepted every request and tried to please everyone.
"My first race with Renault was sh*t, it didn't work out, I did the media afterwards and then I'd kind of done everything that week and yet still there were people like 'oh why didn't you speak to us?'
"There's a level where they don't understand what I've done and what I'm going through, and as a sportsman anyway having a low sometimes you just need some space and privacy," he added.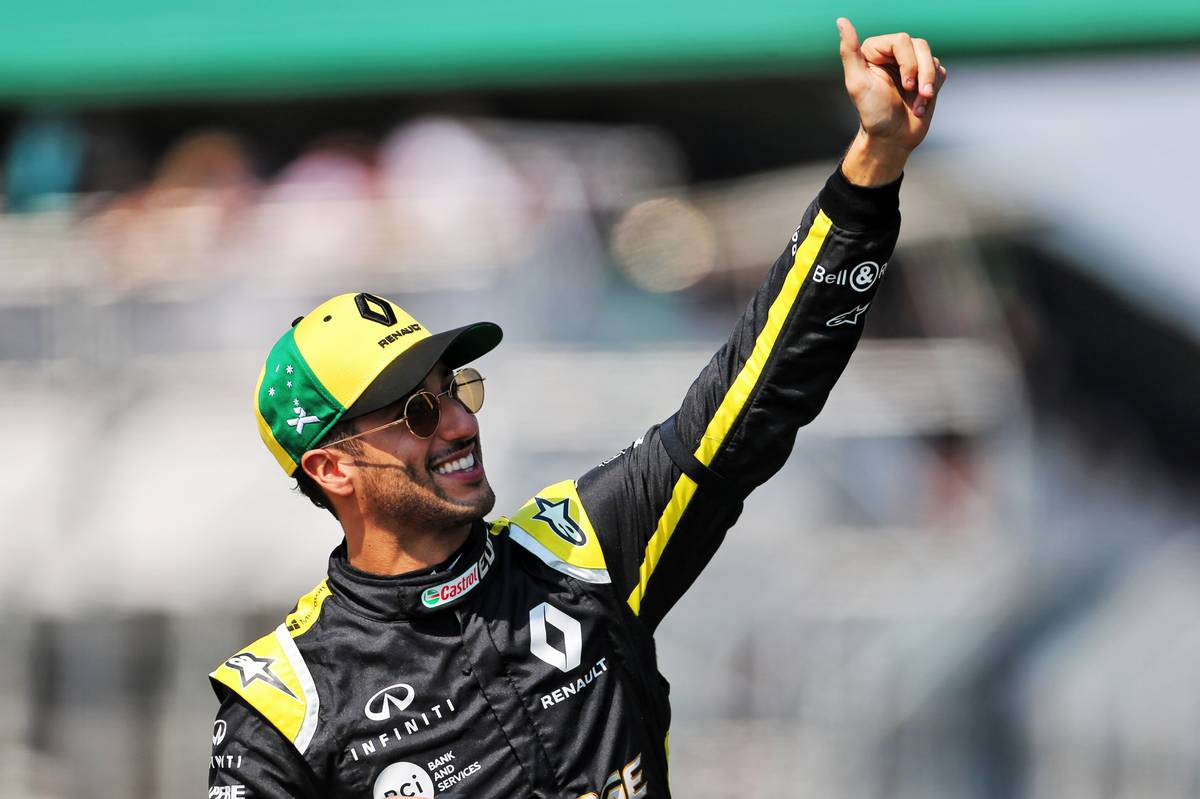 "They don't always get that, and I feel bad saying they because it's not all of them, and it's not only in Australia you get it in other places around the world.
"But at some point, you've got to be selfish and this is how I said it: 'do you guys want me to do 1000 interviews and keep all the newspapers happy this week and have a shit race?' Or would you rather I said no to a few things but had a great race?'
"Then they can all write something good about me or whatever, at some point the racing has to be more important."
Considering the lessons from this year, Ricciardo says he'll be hiding in his shell a lot more in Melbourne next year, with all due respect to the local and International media.
"Because the truth is, I don't enjoy it, and I want to. I'm not saying I can never enjoy it, the objective is to start enjoying Melbourne and the last few years I haven't because there's too much on that weekend.
"I try to please everyone and don't please myself, so I'm getting takeaway every night and I'm sitting in a room, I'm not getting out.
"Melbourne is one of the greatest cities in the world, I love it and I really want to enjoy it, but unfortunately I haven't been [able to].
"So I want to change it. Your home grand prix should be your favourite one of the year, so that's what I want it to be.
"It's good that the attention is there, it's positive, but I'm there to race, not to be on the front page or the back page of the newspaper.
"I think that would happen if I get a good result, so let's take it for that."
Gallery: The beautiful wives and girlfriends of F1 drivers
Keep up to date with all the F1 news via Facebook and Twitter