Fernando Alonso believes there are chinks in Lewis Hamilton's armour which his rivals aren't exploiting, the Spaniard not dismissing taking on once again the six-time world champion in 2021.
Hamilton's supremacy in F1 has brought the Briton within striking distance of Michael Schumacher's record of seven world titles while the Mercedes star is just seven wins short of equaling the great German's historic tally of 91 victories.
Hamilton's rein in the last six years, interrupted just once - by teammate Nico Rosberg in 2016, has gone hand in hand with Mercedes' hegemony in Grand Prix racing since the advent of the hybrid era.
Alonso recognizes Hamilton's strengths, but the former McLaren driver also sees holes in Hamilton's guard.
"He's made a step forward - he is more competitive, more prepared," Alonso told F1 Racing.
"He still has some weak points that have not been stressed yet - no-one is pressing that button, that weakness."
Alonso believes Hamilton's forte is his ability to prevail or extract a good result on weekends when his car isn't as competitive, something his Mercedes teammate Valtteri Bottas has struggled to achieve.
"He's raised the level the last couple of years, especially in 2019 when the car has not been as dominant as other seasons," explained the two-time world champion.
"If he cannot win, he's a very close second - not 20 seconds further back, which is what happens a little bit with Valtteri.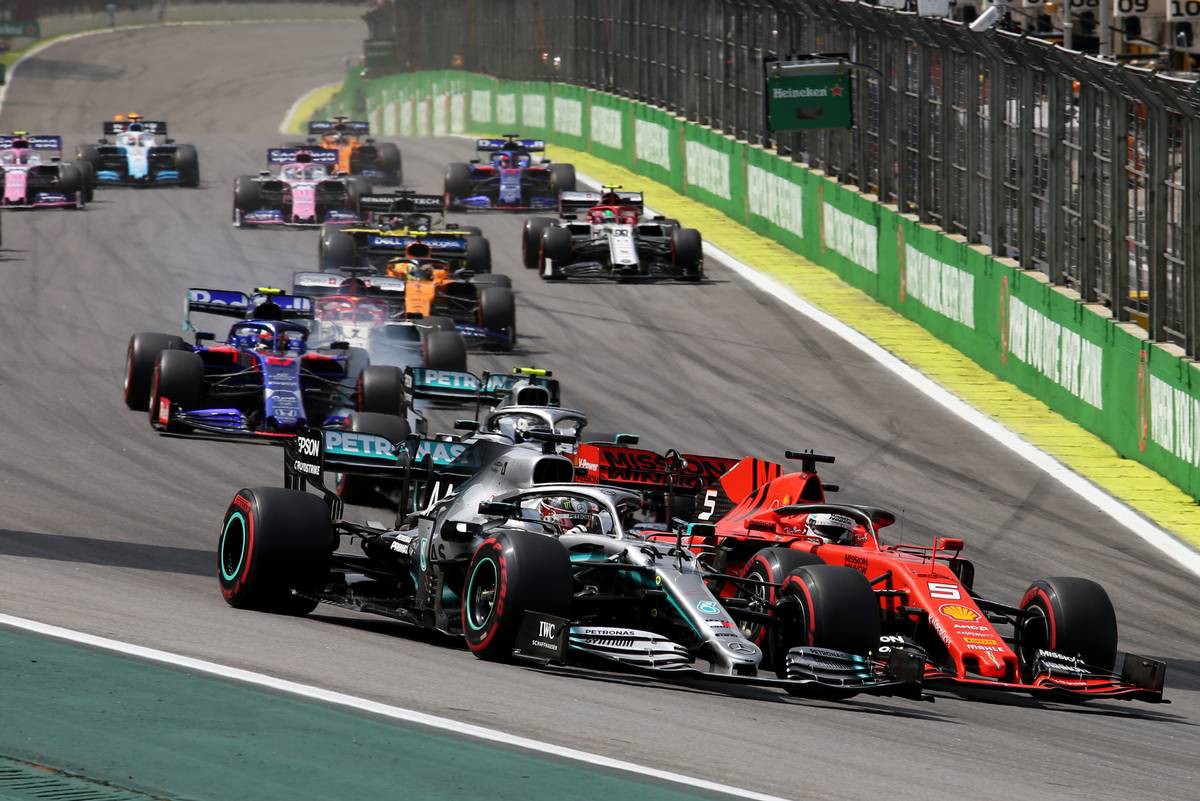 "A weekend when the car is not as competitive, Bottas is fifth or sixth or a minute behind - but Lewis is not.
"If you study Lewis' season, there is always a common trend. He starts the year slowly and no-one takes the benefit of that. We all get excited that it will be the year of Bottas, but it's not," Alonso added.
"It would be nice to compete against him in a proper fight. Maybe his weak points are not real and everything is calculated but it would be nice to discover.
"When you have a good package and the other guys crash and you extend your championship lead, everything seems calm.
"If you are only one point behind or 10 points behind, the stress is different. The mistakes are different and your radio communications are different.
"We need to see him when the pressure is on."
Alonso hasn't dismissed a return to the F1 fray in 2021, but that's a prospect the 38-year-old contemplate more seriously after his endeavor next May at the Indy 500.
In the interim,  one can count on Max, Charles, Seb and Valtteri to turn up the heat on Hamilton this year and exploit those chinks.
Gallery: The beautiful wives and girlfriends of F1 drivers
Keep up to date with all the F1 news via Facebook and Twitter