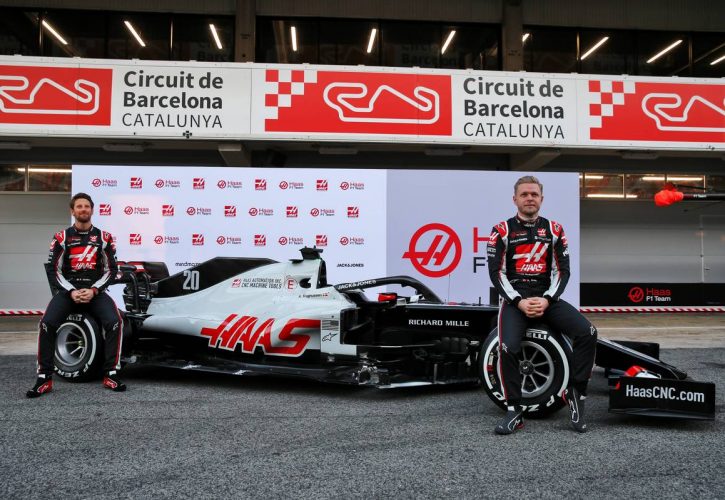 Haas' Kevin Magnussen is confident his team will field a competitive car this season in F1, thanks to the hard lessons learned from last year's mistakes.
After it achieved a top 5 finish in the Constructors' standings in 2018, Haas sunk to 9th among its peers last year, its season undermined by the US outfit's inability to solve the chronic aero issues that impacted its 2019 car.
Magnussen is obviously anxious to get his hands on Haas' 2020 contender, although he will remember that last year his team headed to Melbourne boosted by its performance in pre-season testing. A degree of caution is therefore warranted.
"I think, generally, you try to approach testing the same way independent of your own expectations and fears or worries," said the Dane ahead of tomorrow's kick-off.
"You try to go about it in a professional way, and you try to help the team as well as you can.
"You have to do what it takes to get yourself up to speed. Then you're just hopeful, and maybe anxious, about getting a good car.
"You just have to make sure you help the team the best way you can to correct any faults or weaknesses there might be with the car.
"In the last two pre-season tests, the team has provided a car that's felt very good and very competitive.
"In 2018 that then proved to be very competitive throughout the season, leading to our top-five placing.
"We didn't achieve that in 2019, but at least in pre-season testing the car felt very quick, and we showed over the season that it was very quick at times.
"I'm confident that the team is going to provide another good car this year. Hopefully we've learned from the mistakes of last year so we can have a good season. I'm very confident on that."
But what is Magnussen's process for getting back into the groove on the first day of pre-season testing.
"When you get into the car in pre-season testing you've been out of the cockpit for a few months," he explained.
"You spend the first few laps getting back into it again and getting up to speed.
"After that there's a whole lot of test program to work on before you actually get to push the limits fully in the car.
"There's no point going all-out in the car immediately. You have to stay on-track and try to be consistent to get good data and feedback for the team."
Gallery: The beautiful wives and girlfriends of F1 drivers
Keep up to date with all the F1 news via Facebook and Twitter