Claire Williams wants to see Formula 1 put stricter limits on how closely different teams can work together.
As one of the few remaining truly independent constructors on the grid, Williams F1 is already up against it when it comes to competing against high-end global car manufacturers including Mercedes, Ferrari and Renault.
Other midfield teams have responded to the challenge by establishing closer ties with the bigger squads, such as Haas relying heavily on Ferrari for shared technology where the current rules allow.
And Racing Point stirred controversy last month, when it unveiled a new 2020 chassis for pre-season testing that bore striking similarity to last year's Mercedes.
Williams says that such close alliances are making it impossible for small teams working on their own - the traditional F1 model - to compete on an even footing.
"You want to create a platform whereby every single team in this sport has the opportunity to score points, be on the podium and win races," the deputy team principal explained. "At the moment, we just don't have that.
"The work that F1 have done in recent times - particularly around the financial model - has been so important, so that we can create sustainability and stability for teams like ours.
"All business models should have the right not only to survive but also thrive in this sport. That's really important."
That's why Williams is opposed to the spread of alliances and wants F1 and the FIA to put a stop to their spread.
"I wouldn't want to see a next step with this," she said. "I think we need to put a pin in this where we are now, if not take it back a little bit.
"We're not particularly happy with where things are, not least because it creates a two-tier championship," she added.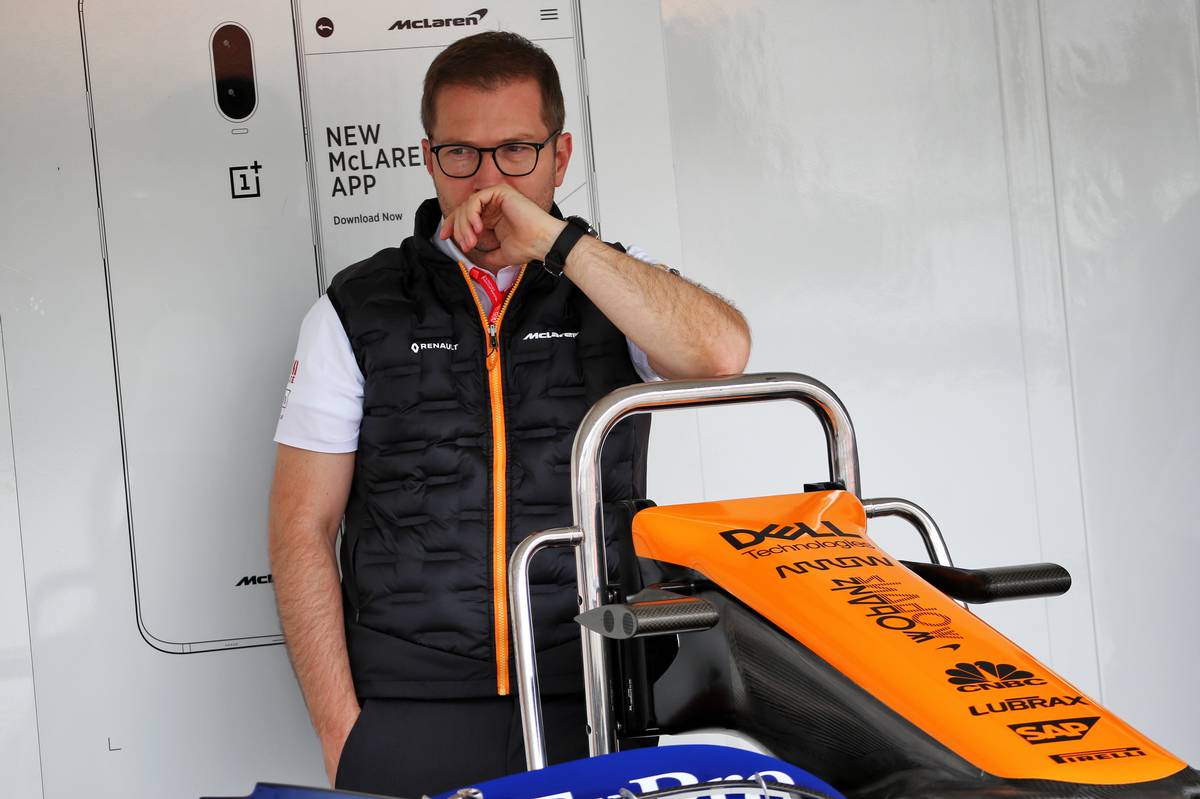 The Williams F1 team is currently running at the back of the grid. But even those much further up the order share Williams' sentiments.
"We need to make sure that by, let's say, co-operation of two teams you do not go around the rules," McLaren team principal Andreas Seidl stated.
He warned that two teams working closely together could effectively prove to be a way to short circuit the impending budget cap, "for example increase your resources by that, or have rotating staff.
"The budget limitation is coming in [so] we need to make sure that it's actually a limitation, and that it's the same limitation for everyone," he said.
"Cooperation with other teams is okay and is also allowed by the regulations on certain topics," Seidl conceded.
"But when it comes down to the things like monocoque, aerodynamics and so on, where you're clearly not allowed to work together - this is what is important for me."
Gallery: The beautiful wives and girlfriends of F1 drivers
Keep up to date with all the F1 news via Facebook and Twitter