McLaren CEO Zak Brown has added his voice to those calling for Formula 1 to use the disruption to the 2020 racing schedule caused by coronavirus as an opportunity to experiment with the basic format of Grand Prix race weekends.
Currently all events follow a strict schedule with two free practice sessions on Friday, a final morning practice session followed by afternoon qualifying on Saturday, and the race itself on Sunday.
But with the pressure to pack in as many races as possible once the current pandemic shutdown is over, F1 bosses are seriously considering innovative ways of cramming in as many races as possible in a condensed period.
Ideas include slimming down the weekend format to just two days, holding two races at the same venue, or staging mid-week events. Brown says that he is all in favour of trying out a variety of new concepts once racing resumes.
"I think we'll learn a lot when we go back racing," Brown said in an interview with Sky Sports F1. "Maybe there's two-day events, maybe there are some format changes.
"It gives us a licence to explore a little bit," he continued. "We'll maybe come out of the season going, 'Actually a two-day event, if we are going to do three in a row, makes sense'."
F1 has been forced into making ad hoc changes in the past in response to overwhelming events, such as the typhoon that hit Suzuka in 2019 which caused qualifying to be rolled over to Sunday morning.
"Qualifying on Sunday morning, or eliminating a free practice," Brown acknowledged. "Whatever that may be, I think we should experiment when we get started.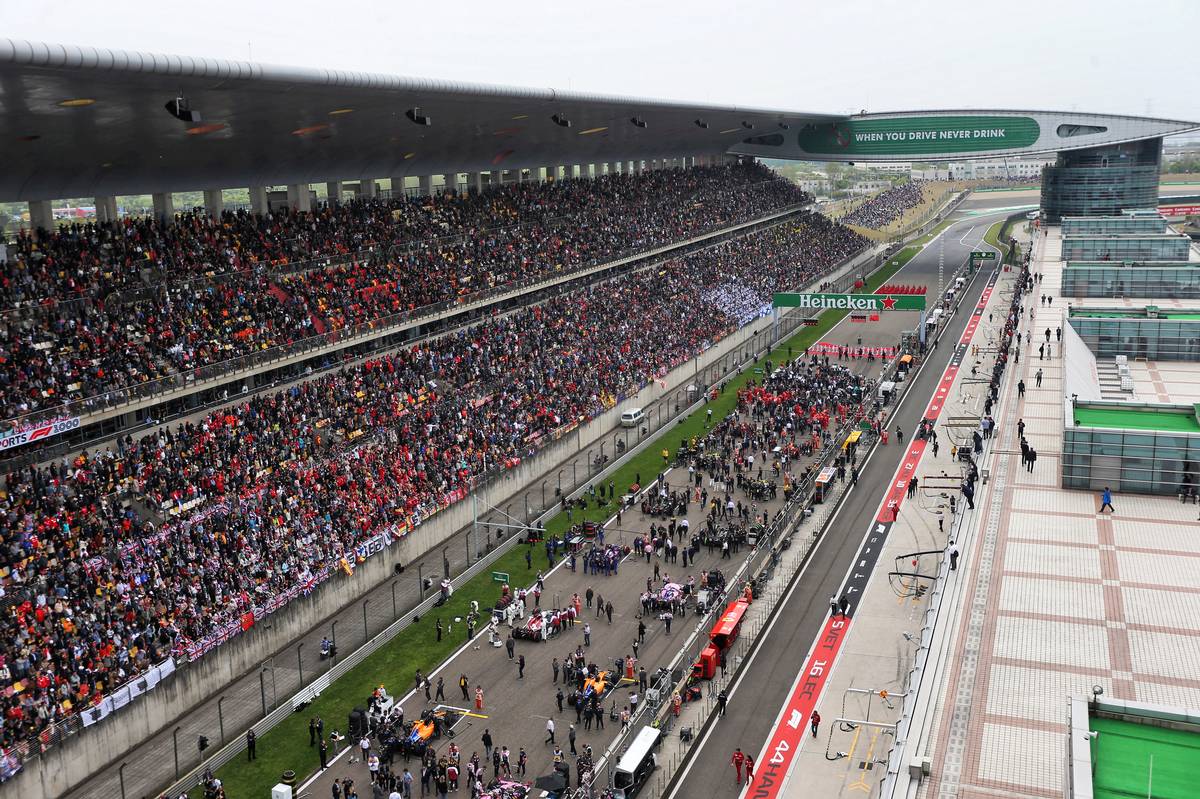 "China looks like it will probably be a two-day race if we go ahead with it, to get there and get away from it," he added. So there may be a couple of two-day races in there to make logistics work.
"I think we'll find we'll learn some things that appeal to the fans, and maybe make ways of working a little bit easier," he said. "There's every permutation being discussed."
The key factor is when the suspended F1 season will finally be able to get underway when the current coronavirus restrictions begin to be lifted around the world.
Racing behind closed doors has been suggested as one solution. Before it was postponed, the Bahrain GP had already decided to race in front of empty grandstands.
But Brown explained that even a closed race presented a whole raft of new questions: "How would we get people there? How would we protect them? How would we make it safe? Who would we allow into the paddock?"
But ultimately Brown said he had faith in F1's director of motorsports Ross Brawn to find a viable way forward.
"There's no way Ross and his team will come up with a calendar that's not possible to execute," Brown said. "We would need to be back at the factory four or five weeks before the first race.
"Certainly carrying spares and things of that nature we would need to think through," he added. "But I think three weeks on, a week off, as long as we're staying in similar territories - going from Europe and Asia, and maybe Americas and then the Middle East - I think that's definitely doable."
Brown said that the weather may ultimately be a limiting factor, with the harsh autumn and winter climate in some parts making it difficult to hold a race late in the year.
"A race like Singapore will be very difficult to move from its existing spot," he pointed out.
"But looking around those schedules, yes there will be some races in slightly odd times, but they would still be okay from a weather perspective."
"It won't be easy," he conceded. "But I think we're finding right now in life that we're all doing things that we never thought were doable."
Gallery: The beautiful wives and girlfriends of F1 drivers
Keep up to date with all the F1 news via Facebook and Twitter