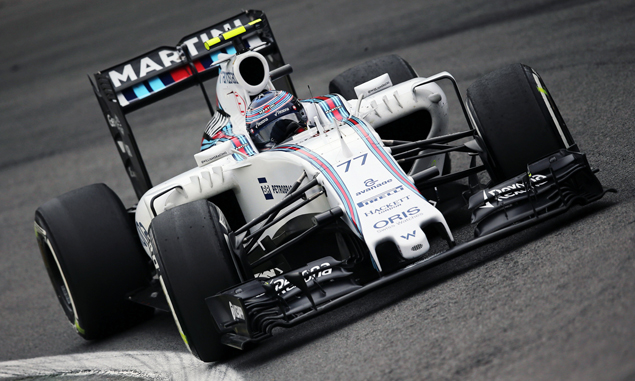 Two-time Formula One world champion Mika Hakkinen thinks Williams' Valtteri Bottas "will go far" in the sport and has what it takes to become the fourth Finn to win the title.
The 26-year-old made his F1 debut at Williams in 2013 and has since established himself as one of the hottest properties in the paddock.
"I am working with Valtteri Bottas and I am very proud of him," Hakkinen wrote in his latest blog for McLaren.
"He has a great personality and that, in many ways, is as vital to becoming a complete driver as is being quick.
"When he and I first met, I invited him to my apartment in Monaco, and we had a productive discussion about what he wanted from his career. Valtteri said he wanted to become Formula One world champion, and I had no doubts about his ability to do so. I knew we could work well together.
"Watching him from the sidelines, I really enjoy it. I am pleased by how good he is. But, more than that, besides being quick and committed in the car, he is also a proper team player, and you can see how well all his working relationships have gelled. He will go far."
Hakkinen advises F1 protégé Bottas to stay patient
Prior to graduating to F1, Bottas could boast an impressive junior record, which includes pipping Daniel Ricciardo to the 2008 Eurocup Formula Renault 2.0 title, winning twice the famous Masters of Formula 3 at Zandvoort, and claiming the 2011 GP3 Series honours.
"In Formula 3 I first saw the extent of his talent behind the wheel," added Hakkinen, who secured the 1998 and 1999 F1 championships with McLaren.
"Formula 3 is and always has been a tough series. The cars are technically demanding and the other drivers are usually at a high level. At the first test at Hockenheim the track was damp, and, as Valtteri went out on his first run, I said to myself, 'Let's see what he can do.'
"Almost immediately he was absolutely flat-out. At Turn One his car swooped from entry to apex to exit, from kerb to kerb to kerb, on a perfect line, its driver leaving no margin. He was totally on it: early on the gas, a little bit sideways, but always under control. And he improved throughout the test, learned from his few mistakes, and was quick all the time.
'He's got it,' I said to myself."
Besides Hakkinen, Finland has so far produced two more F1 world champions in Keke Rosberg (1982 with Williams) and Kimi Raikkonen (2007 with Ferrari).
Williams needs to raise its game in all areas - Bottas
Late Renault update was 'a tiny spec' of 2016
Use the red tabs on either side of the screen to scroll through more Formula One news and features
Click here for a gallery of the McLaren MP4-X
Keep up to date with all the F1 news via Facebook and Twitter